The SFU Burnaby Campus is hosting an Indigenous Market for vendors to showcase and sell their products. Support Indigenous artists, makers, and food vendors and shop everything from beaded jewelry, apparel, home care, wellness and much more.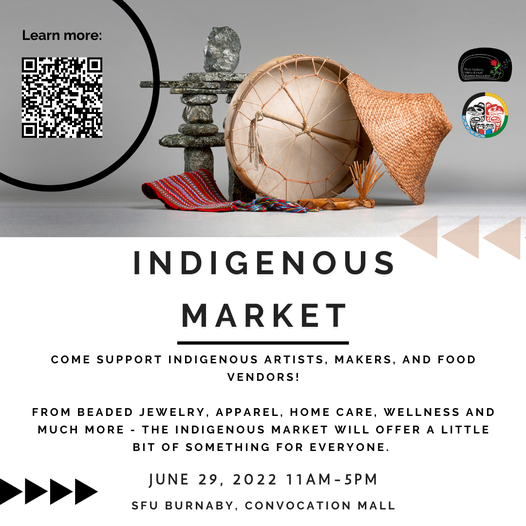 Indigenous Market at SFU
When: Wednesday, June 29, 2022 from 11:00am to 5:00pm
Where: SFU Burnaby Campus, Convocation Mall
Admission: Free to attend
Vendors include: Indigenous owned tea company Raven And Hummingbird Tea Co., a mother/daughter family business by Cease Wyss and Senaqwila Wyss. Art from Skwachàys Lodge, an artist collective and gallery located inside the first Indigenous boutique art hotel in the country. Beading from Burnt Wood Beading, and many more.