Science World and BC Hydro have announced a free day will be hosted this Saturday, April 23, 2022.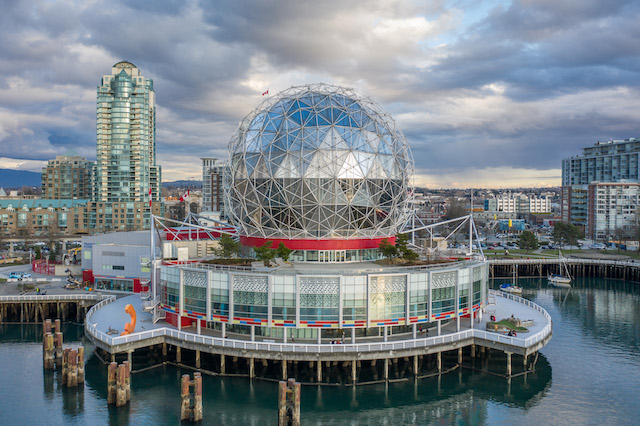 Free Day at Science World 2022
When: 10:00am to 5:00pm on Saturday, April 23, 2022
Where: Science World (1455 Quebec St, Vancouver)
Tickets: Available online starting at 12:00pm today (April 19) and pre-booking is encouraged as it is expected to fill up.
Visitors will delight in the current feature exhibition, T. rex: The Ultimate Predator presented by RBC and White Spot Restaurants and other exhibition favourites throughout the globally adored dome.
"We have a rewarding, longstanding partnership with BC Hydro and we're thrilled that they chose to support this day so that all are able to attend," said Tracy Redies, President & CEO of Science World. "Their team understands and embraces the importance of barrier-free accessibility to STEAM learning. We look forward to welcoming past and new guests."
On now at Science World: Encounter the prehistoric wonders of the late Cretaceous Period and come face-to-face with a 66-million-year-old marvel. In T. rex: The Ultimate Predator you can walk through the world millions of years ago where this gigantic creature roamed the earth with a hunter's keen senses. Explore Birdly Virtual Reality, the BodyWorks Gallery, puzzles and illusions, the Tinkering Space, the Living Lab, and much more.
Current art exhibitions include: 30 Days of Ramadan, and Inside CERN which is part of Innovation Fest, on display in the Atrium from April 21–July 24.
Science World is a BC-based charitable organization that engages the people of British Columbia in STEAM literacy. Their mission is to ignite wonder and empower dreams through science and nature. Their vision is that within a generation, Canada will be a country of thriving, sustainable communities rooted in science, innovation and a deep connection to nature.
Related: Saturday, April 23 is also Earth Day in Stanley Park