You can celebrate Earth Day in Stanley Park on Saturday, April 23 with the Stanley Park Ecology Society ("SPES"). Learn about the wildlife of Stanley Park and pitch in to help support the park's ecosystems.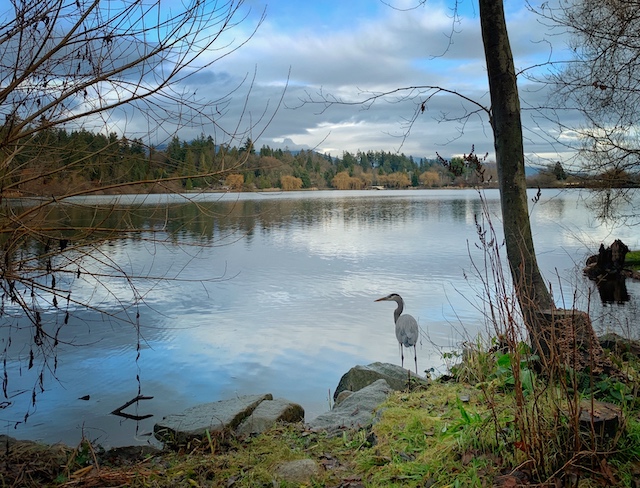 Earth Day in Stanley Park
When: Saturday, April 23, 2022 from 10:30am to 3:30pm
Where: Beside Stanley Park Brewpub (8901 Stanley Park Dr, Vancouver)
Admission: Free
Stanley Park is a fragment of wilderness in the heart of Canada's third largest city. The Park hosts a variety of ecosystems including wetlands which act as nurseries, buffets and shelter to a diversity of wildlife: Tree Swallows, Great Blue Herons, Pacific tree frogs, Northwestern salamanders, and small mammals like beavers and otters. Earth Day offers Vancouver residents an opportunity to pitch in and support local ecosystems while learning how SPES staff and volunteers help the city manage this 405 hectare (1000 acre) green space.
SPES staff will be on hand to lead visitors on guided walks of the Great Blue Heron colony and park wetlands, or on easy hikes through the forest. Flex your muscles to help remove invasive plants from wildlife habitat and have fun with some family-friendly eco games and heron ornament crafts. After all that activity, whet your whistle with some free samples of Stanley Park Brewing's new line of non-alcoholic beers.
Become a SPES member that day or sign up for membership on the SPES website to participate in a special tour through Stanley Park's forest with Talaysay Tours. Members will join an Indigenous guide and cultural ambassador to learn about local plants harvested by First Nations, and hear stories of the land, people and Indigenous ways of living. Please note: This tour is first come, first served on the day. No registration. Max 20 people.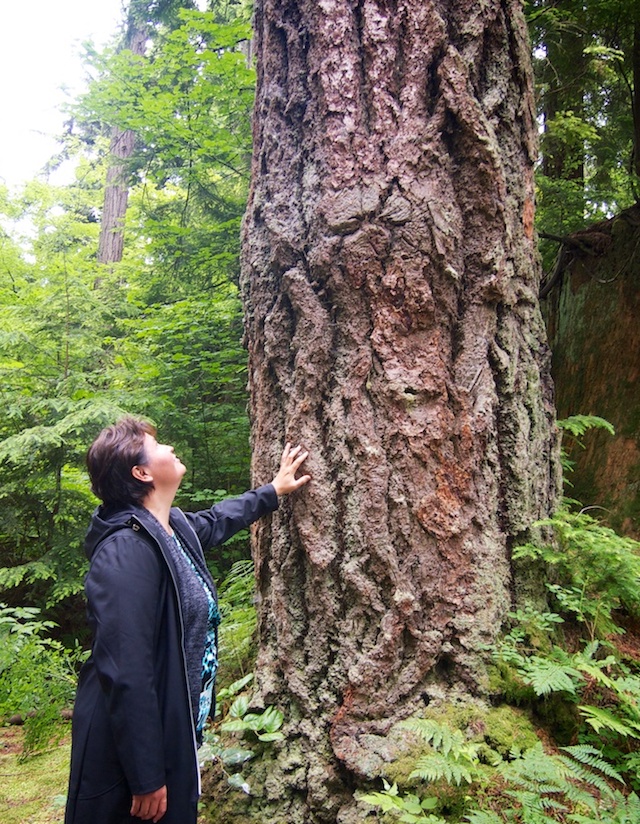 You can find a full schedule for the day online as well.
10:30am – 11:00am Indigenous Welcome with Talaysay Tours by a member of Skwxu7mesh Uxwumixw – Coast Salish people
10:30am – 1:00pm Invasive Plant Removal (drop in session sponsored by One Tree Planted)
11:00am – 12:30pm "Talking Trees Tour" with Talaysay Tours (SPES Members only):  Learn about local plants harvested by Skwxu7mesh Uxwumixw – Coast Salish people, and hear stories of the land, people and Indigenous ways of living. 
11:30am – noon Heron Walk: Look up and learn about the Great Blue Heron nesting colony. How many big blue eggs are up there right now?
1:00pm – 2:00pm Conservation Projects Tour: Find out what SPES does to support wildlife and habitats in Stanley Park
2:00pm – 2:45pm Forest Walk: Learn about the amazing plants and wildlife in Stanley Park
11:30pm – 1:00pm Wonders of Wetlands Tour: Explore Lost Lagoon and the important wetland habitat it provides for urban wildlife.
All day Craft Table and Eco Games: Learn and play as you build your own hanging heron ornament or play some fun earth-focused games
Join SPES for a day of earth-friendly action and awareness and follow along on Facebook for the latest updates.
Related: Stanley Park Ecology Society