Family Services of the North Shore ("FSNS") is excited to once again host Beer by the Pier, welcoming friends and neighbours to come together to sip, snack, mingle, and most importantly, raise funds to support those in the community that need access to critical services.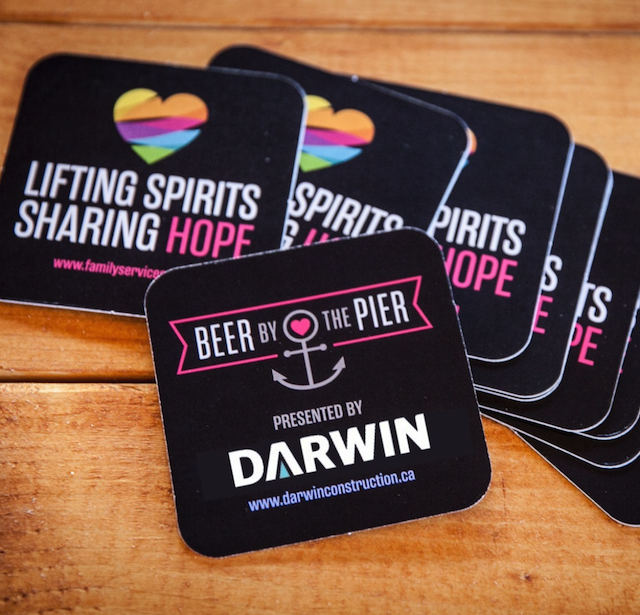 Beer by the Pier in North Vancouver
When: Saturday, June 18, 2022 from 6:00pm to 10:00pm
Where: Pipe Shop at the Shipyards (115 Victory Ship Way, North Vancouver)
Tickets: General tickets are available starting April 12, 2022
Beer by the Pier is an annual fundraiser with all funds directly supporting Family Services of the North Shore's Child and Youth Programs.
The lineup of breweries includes: Beere Brewing Company, Black Kettle Brewing Co., Bridge Brewing Co., Deep Cove Brewers & Distillers, House of Funk Brewing Co., La Cerveceria Astilleros, North Point Brewing Co., Strange Fellows Brewing, Wildeye Brewing, Artisan Wine Shop, and more to be confirmed! The evening will include a BBQ dinner as well.
Bring your friends, family, and colleagues for a spirited evening featuring local craft breweries, delicious wine, amazing food, a silent auction, and live music – all while raising money to support vulnerable children and youth on the North Shore. This is the most-attended fundraising event for FSNS and is bound to sell out so be sure to act fast!
For the latest event updates, follow the Beer by the Pier Instagram account.
Miss604 is proud to be a sponsor of this event.
Related: Family Services of the North Shore's Christmas Bureau Toy Drive & More