As a driver, I think back to my childhood and road trips with my family and the absolute trust and comfort I had in my parents driving our family van. How I would drift off counting highway lines as mountains, forests or coastlines sailed on by until we reached our destination. It's the comfort and trust I hope to instil for all of my passengers, anytime John gets into the car to do an IKEA run with me or I head out on a getaway with my friends. Thanks to Kal Tire, I know of a few simple steps I can take to ensure a smooth and safe ride for all: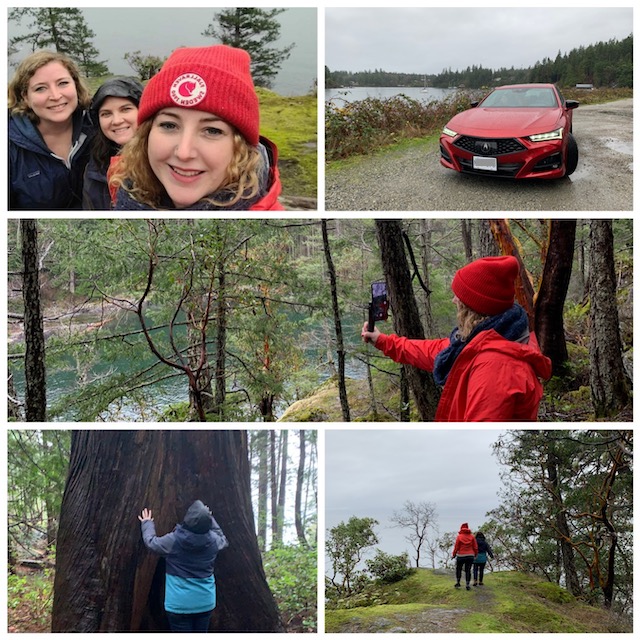 Safety Tips from Kal Tire
Inspect your tires regularly. They are literally your vehicle's point of contact with the road so they play a crucial part in your safety. Do a tire pressure check or even a visual inspection of a tread.
All Season tires are not All Weather tires. In many provinces (BC included) you are required to have winter tires for major highways from October to April. Make sure you have the right tires on your vehicle.

All season tires are designed for warm, dry and mild wet conditions in temperatures above +7C. Winter tires are needed for traction in cold temperatures, once it starts to dip below +7C, as well as snow, ice and slush. All weather tires are winter designated, bearing the mountain snowflake symbol, but can also be driven year-round without wearing prematurely in the summer — eliminating the need for tire changeovers or storage.

Something I learned last summer from Mike Butcher, regional director for urban retail stores for Kal Tire, is to always make sure your spare tire is ready to go at any time. Make sure it's there (that's the more important step), then check that it's inflated and can be used if needed.
Another important tip right now: During wet weather, slow down. Avoid driving through big puddles and flooding roads as you don't know how deep the water might be. If you're going to fast you could also hydroplane. Hydroplaning happens when a sheet of water comes between your tires and the pavement, causing your vehicle to lose traction and sometimes even spin out of control.
Check DriveBC for the latest road conditions and events before you head out – no matter what time of year but especially right now in BC.
Transport Canada warns drivers that even if tires "look fine, they could be underinflated by as much as 20 per cent." And it turns out a lot of Canadians could be experiencing that safety risk: In a study referenced by Transport Canada, "50 per cent of vehicles on the road in Canada have at least one tire that is either over or under-inflated by more than 10 per cent. In fact, 10 per cent of all vehicles surveyed had at least one tire under-inflated by 20 per cent."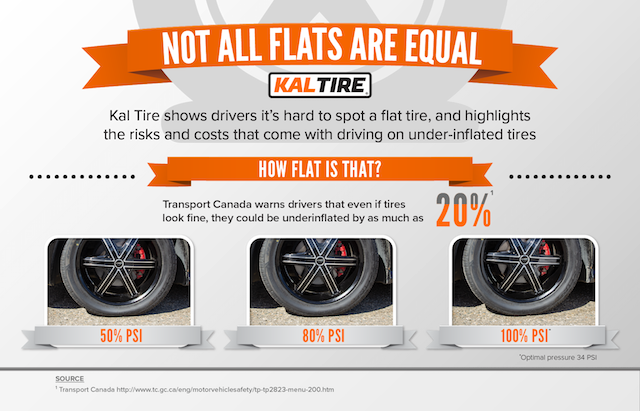 The best course of action is to monitor tire pressure throughout the year – not just ahead of the next road trip or when your monitoring system blinks. Kal Tire recommends checking at the outset of every trip, but it's also good to get in the habit of checking once a month or even every time you fill up with gas.
Who Do You Drive Safely For?
Learn more by connecting with Kal Tire on Facebook, Twitter, Instagram and YouTube.
Thanks to Honda Canada for the Acura TLX for this little adventure – and many more – throughout the year. Their safety features are second-to-none!