When you join the Association of Fundraising Professionals ("AFP") Vancouver at their virtual event for National Philanthropy Day you'll not only meet 2020 & 2021 Giving Hearts Awards nominees, you'll hear from keynote speaker Noorjean Hassam. She is the recent recipient of the 2021 YWCA Women of Distinction Award for Reconciliation in Action (Ally) and is the newly appointed Associate VP & Chief Student Health Officer at the University of British Columbia.
Keynote Speaker Noorjean Hassam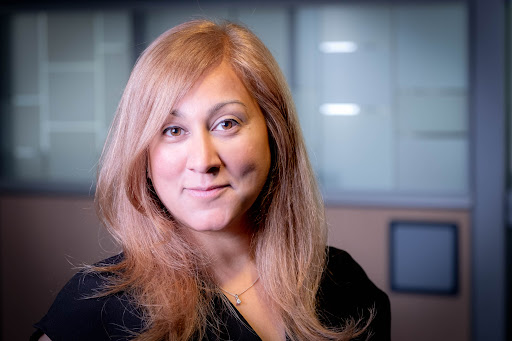 In this new role at UBC, Hassam oversees health services, brings a public health lens to health and wellbeing, and leads the implementation of various strategic plans including advancing Indigenous cultural safety and humility; anti-racism and representation of equity deserving people; environmental health and climate change; and equity, diversity and inclusion.
Prior to UBC, Hassam led the BC Centre for Disease Control as Chief Operating Officer. In this role, she was a key leader of the COVID 19 emergency response, and was the Emergency Operations Chief of Vaccine Logistics for the province. During her time at BCCDC, Hassam had oversight over the full range of public health services, and had direct responsibility for Indigenous health. She was known for her reconciliation work, and spearheaded the anti-racism response at BCCDC.
Hassam is recognized for her commitment to addressing social justice and human rights concerns, and shifting the culture of organizations to address racism, advance the Truth & Reconciliation Calls to Action, and ensure gender rights and health equity. She is a collaborative leader who brings a future oriented, systems lens to her work and believes in the power of passion, courage and partnership to transform organizational mandates. Most recently Hassam was a panel member at the first national Anti-Asian Racism Forum.

National Philanthropy Day 2021
When: November 15, 2021 from 12:00pm to 1:00pm
Where: Online
View AFP Greater Vancouver's Facebook, Instagram, Twitter and LinkedIn pages to see all of the nominee profiles. Register today to join the luncheon and enjoy this fascinating and inspiring program.
Miss604 is a proud sponsor of this event