On Saturday, October 30th hundreds of guests and supporters met in the Parq Vancouver ballroom, and online, for the 17th annual Canuck Place Children's Hospice Gift of Time Gala which resulted in $1.5 million raised for the cause!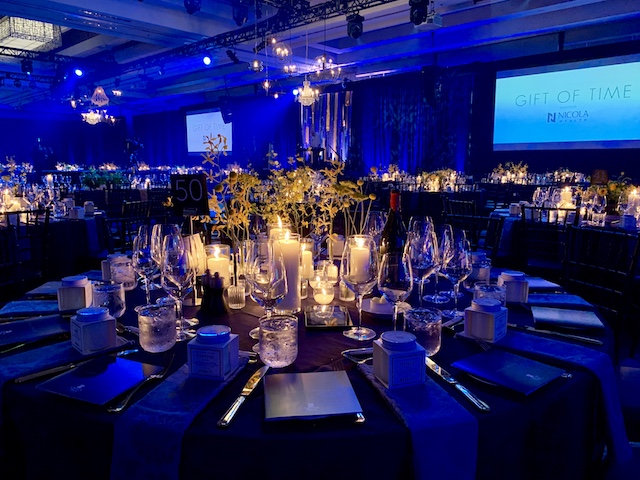 Canuck Place Gift of Time Gala Raises $1.5 Million
Throughout the evening, hosted by Global BC's Chris Gailus, there was entertainment from The Tenors, Goh Ballet, and the Langley Ukulele Orchestra. Guests also heard from Canuck Place staff and nurses, and parent Sharon Bulger who shared her family's story:
"The Canuck Place team walked with us on the hard days and helped make them better. On the worst days, they held us until we could find the strength to stand again," said Sharon.
An exciting live auction and fund-a-need portion of the evening contributed to the incredible fundraising total, along with a silent auction that ended on November 1st. You can still donate, anytime online of course.
Your support provides critical care to over 800 children living with life-threatening illnesses and the families who love them. When children and their families come to Canuck Place, the end of the story is already known. But the journey to get there has yet to be written.
Miss604 is a proud sponsor of the Gift of Time since 2013