The Vancouver Horror Show Film Festival ("VHS") will be kicking off its fourth year as the beloved local festival moves to a hybrid event this year, both live and virtual, from October 27 to November 7, 2021. The full VHS 2021 Hybrid Event lineup includes 46 short films and three feature-length films from 12 different countries, all of which will be available as part of the virtual programs. 11 film blocks this year include shorts, features, a Sci-Fi block and a Rated R block.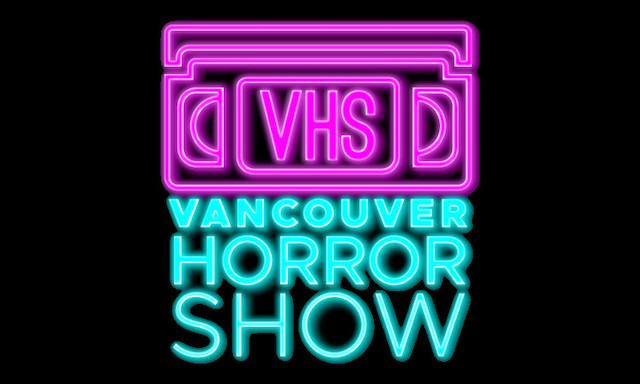 Vancouver Horror Show Film Festival 2021
When: VHS Live will kick off the festival on Tuesday, October 26, 2021

Online programs October 27 to November 7, 2021 (via TicketSpice for terror on-demand)

Where: Scotiabank Theatre (900 Burrard St, Vancouver)
Tickets: Available now
Last year, VHS made the pivot to online programming as a response to the COVID-19 pandemic. Festival director David Taylor works as a Registered Nurse at St. Paul's Hospital and has been on the front lines throughout the COVID-19 pandemic:
"As VHS moves forward, we won't look back. While it's important for us to have a safe and responsible in-person event this year, we do not want to lose the online portion of the festival. Last year we were able to share our programming with folks from all over the world and the response was so great — it's hard to imagine we will ever stop incorporating the on-demand portion of programming."
Online viewers will have a chance to weigh-in with an Audience Choice Award and to test their mettle with nightly trivia about each program following the screenings.
The online platform will also host The VHS Screenplay Table Read Series via Zoom. VHS ticket holders are invited to attend live table reads where professional actors will perform a reading of the top selected short screenplays. A panel of industry experts will weigh in on the screenplays and offer notes to the writers. This provides the writers a chance to workshop their pieces and ask questions of the actors, directors, and festival experts. Festival attendees will receive an inside look at how things move from page to stage.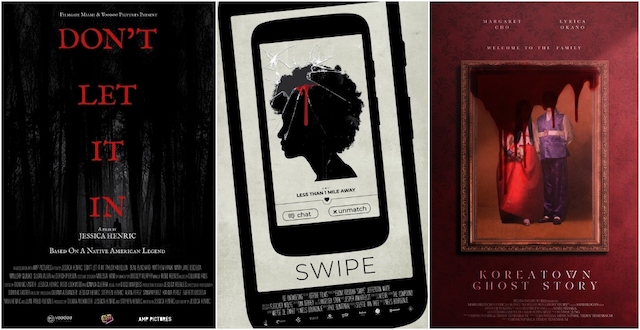 2021 Festival Programming
The Vancouver Horror Show's 2021 program includes three feature films and 46 short films from 12 different countries. All programs will be followed by a filmmaker Q&A session.
Shorts Program
As a Canadian festival, the VHS is showcasing some truly outstanding home-grown talent. Internationally celebrated Vancouver-based filmmaker Gigi Saul Guererro delivers her iconic tex-mex brand of horror in Luchagore's Mistress of Bones, a story about two grave-robbers who unleash an ancient Aztec force, leaving it up to the titular heroine to defeat it in gory spectacle.
Another Vancouver female filmmaking juggernaut, Lisa Ovies, gives us a fresh take on a familiar story of the babysitter gone wild with Witches Midnight, starring the bewitching Beverly Elliot (Sisterhood of the Travelling Pants). From Vancouver-based producer / director duo Victoria Burkhart (Snowpiercer, Chappie, Elysium) and N'Cee Van Heerden, we have the haunting monster flick Hunter's Cabin. These films will be shown as part of VHS Live in addition to being available to screen on-demand.
From writer/director Jessica Henric comes Don't Let It In (USA) — a story about a young Seminole woman who returns to her home in the Everglades after a divorce and encounters a terrifying entity that leads her to reconnect with her past and heritage to defeat it. From Minsun Park & Teddy Tenenbaum comes Koreatown Ghost Story (USA) — a supernatural horror tale based on a Korean ritual starring Margaret Cho and Lyrica Okano, about a woman who entertains a macabre marriage offer.
Arik Bauriedl's Larva (Germany) tells the dark summer camp story of a female hockey team that rails against their deceitful, male coach with supernaturally chaotic results. Milk and Cookies (UK) from Alex Baró-Cayetano and Bear Winter-Perreau finds young Adam tired of Father Christmas breaking the law and getting away with it, this year he plans to put an end to it. From Amsterdam-based filmmaker Niels Bourgonje comes Swipe (NLD) a tech horror story starring the masterful Ebony Obsidian. Taking top honors in the Student Film category this year is VFS alum Oskar Sjöberg's Can Someone Hear Me? A short sci-fi, post-apocalyptic thriller about a radio operator living in a pandemic containment radio station.
2021 Feature Films
Dark Stories (France) from Guillaume Lubrano and François Descraques will make its Canadian debut at VHS 2021. Who doesn't love a horror anthology? When Christine (played by Kristanna Loken of Terminator 3 fame) is attacked by a bloodthirsty creepy doll, she has to use all her imagination to distract it with horror stories. Zombies, Ghosts, Djinns, Aliens and Ghouls legends help her get through the night and stall the doll as another threat awakens. Dark stories boasts an outstanding cast and a beautiful production.
Making its Vancouver debut at the VHS 2021 is a film from the Netherlands: The Columnist. Director Ivo Van Aart weaves a topical tale about a columnist who continuously has to deal with nasty messages and death threats on her social media pages. When enough is enough Femke, played magnificently by Katja Herbers, decides to hunt down her trolls.
Night at The Eagle Inn (USA) from VHS alumni Erik Bloomquist is making its Canadian premiere at VHS 2021. Fraternal twins embark on a pilgrimage to a remote inn to investigate the last known whereabouts of their father who mysteriously disappeared the night they were born — their exploration leads to shocking revelations as the property's dark secrets ensnare them in a hellish labyrinth they must escape before dawn. The film offers standout performances from Amelia Dudley and Taylor Turner and reunites the production team from VHS's beloved 2020 film, Ten Minutes To Midnight — proving beyond a doubt that this collective truly knows how to make a great horror film.
All shorts and features will be available as part of The VHS Virtual Festival. For full festival lineup and tickets visit the Vancouver Horror Show Film Festival website.
Founded in 2018, the The VHS is a registered charity with the mission to celebrate great cinematic storytelling in the horror genre. Follow the Vancouver Horror Show Film Festival on Facebook and Instagram for more information.