Food Stash has opened its Pay-What-You-Feel Rescued Food Market, which will be available every Friday from 3:30pm to 6:00pm at 340 W 2nd Ave in Vancouver. The market will function as a 'pay what you feel' grocery store, an idea inspired by another food rescue organization in Ontario, Kindness Cafe.
Food Stash Pay-What-You-Can Rescued Food Market
Food Waste is a huge issue in Canada with 58% of our food produced being lost or wasted while 15% of our population reported suffering from food insecurity.
In keeping with Food Stash's passion for zero waste, guests are encouraged to bring their own clean bags to take away groceries, but free reusable tote bags will be available on site.
The phrase 'pay what you feel' rather than 'pay what you can,' eliminates the element of shame associated with not being able to afford the rising costs of food while also creating a greater sense of belonging. Those who shop at the market can choose whether or not to donate money to help keep the market going.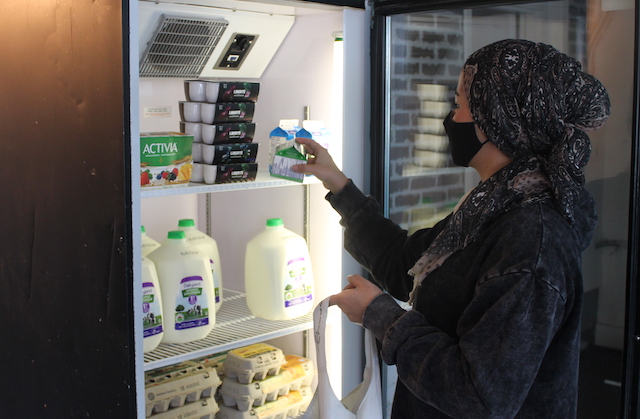 Along with campaigns that celebrate 'rescued food' as nutritious, delicious and good for everyone (and the planet), the market will serve as an educational opportunity for visitors to gain a sense of just how much food we waste in Canada.
The market will also complement the new community fridge that will sit in front of the building. The fridge was in collaboration with Vancouver Community Fridge Project, and is stocked with safe, healthy food by Food Stash Foundation and the general community in the area, for anyone to take as they please 24/7. By having more on-site food relief options in addition to their delivery programs, Food Stash is fulfilling their goal to expand their impact without increasing their reliance on fossil fuels.
About Food Stash
Food Stash Foundation is a registered charity that aims to reduce the environmental impact of food waste and address food insecurity within our community. The organization picks up fresh, healthy food from grocers, wholesalers and farms that would otherwise go to waste. Of the 70,000 lbs of food that is rescued per month, 85% is redistributed to charities while 15% is brought back to the Food Stash warehouse to sort into boxes that are delivered to 100 Vancouver households experiencing food insecurity.