When I asked John what he wanted for his birthday this year he had only one reply: "A massage at Tigh-Na-Mara." I immediately got to work planning a couple of days in Parksville/Qualicum Beach that involved nothing but spa time for him, walks in the forest, beach strolls, and good food. Here are my top 5 things to do when you're in the area, making the beautiful, award-winning Tigh-Na-Mara Seaside Spa Resort & Conference Centre your home base: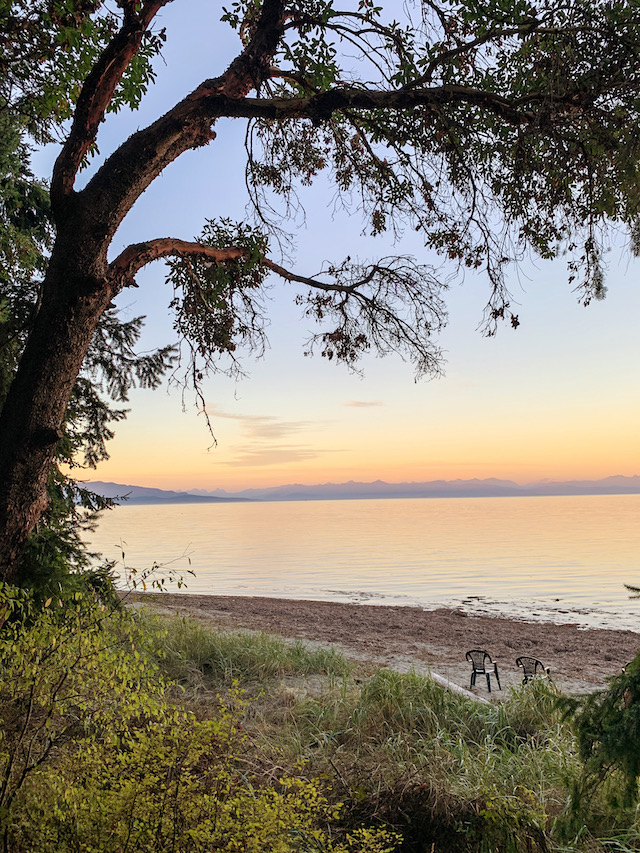 1. The Grotto Spa
The Grotto Spa at Tigh-Na-Mara is consistently named the title of the top resort spa in Canada, and it's where John has also consistently had the best massages – and it had been far too long. His treatment provider even mentioned that he's got a "permanent resident" knot in his shoulder that they tried their best to deal with. He came back to our room a complete pile of mush, he must have floated back across the resort on a cloud of bliss.
Note: There are BC vaccination card requirements and other COVID safety measures in place which you can read about here.
2. A Walk to Rathtrevor Provincial Park
John is also a runner so he always scopes out the best routes around places we visit. One morning he went over to Rathtrevor Provincial Park and then after dinner that evening we retraced his steps. It's a stunning park (and campground) with sand flats at low tide and sky-high evergreens. There's a wide beachfront trail that will take you right back to Tight-Na-Mara along the shoreline.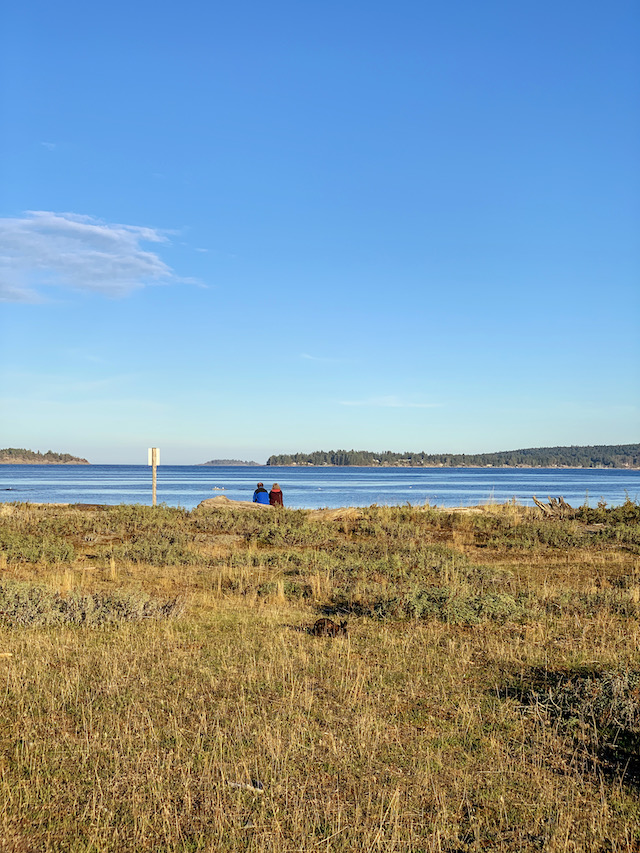 3. Cathedral Grove
Everyone's favourite natural roadside attraction along Highway 4 on the way to/from Tofino with 800 year old cedar, Douglas Fir and Hemlock trees! Cathedral Grove has walking loops on either side of the highway, with the tallest tree in the whole park being on the southern loops. We went on the north side, near Cameron Lake, and enjoyed a brand new boardwalk (that still smelled like cedar itself) as we strolled around a sea of lush green sword-ferns.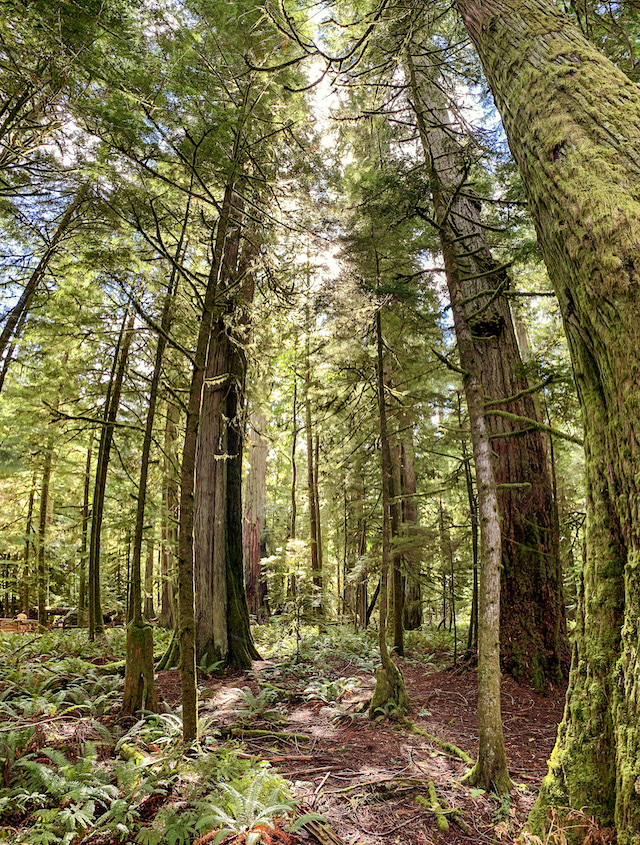 4. Coombs Old Country Market & Little Qualicum Cheeseworks
This is where we stock up for charcuterie boards by the fire in front of our ocean-view at Tigh-Na-Mara. We always get the smoked salmon from Coombs Old Country Market, along with delicious fresh-baked bread, antipasto and more. Then we pick up some cheese right from the farm at nearby Little Qualicum Cheeseworks. All of the Oceanview Rooms, Spa Bungalows, and Rustic Cabins at the resort all have kitchens with full-size fridges, stoves, sinks, and cutlery so you could even cook a full meal there.
If you don't feel like preparing food, then Cedars Restaurant & Lounge on site has you covered! Just walk there and back from your oceanfront room or cabin. I like to call Tigh-Na-Mara "luxury summer camp for adults" since it's got that vibe when you're walking back among the trees after a tasty meal at Cedars. I just love it.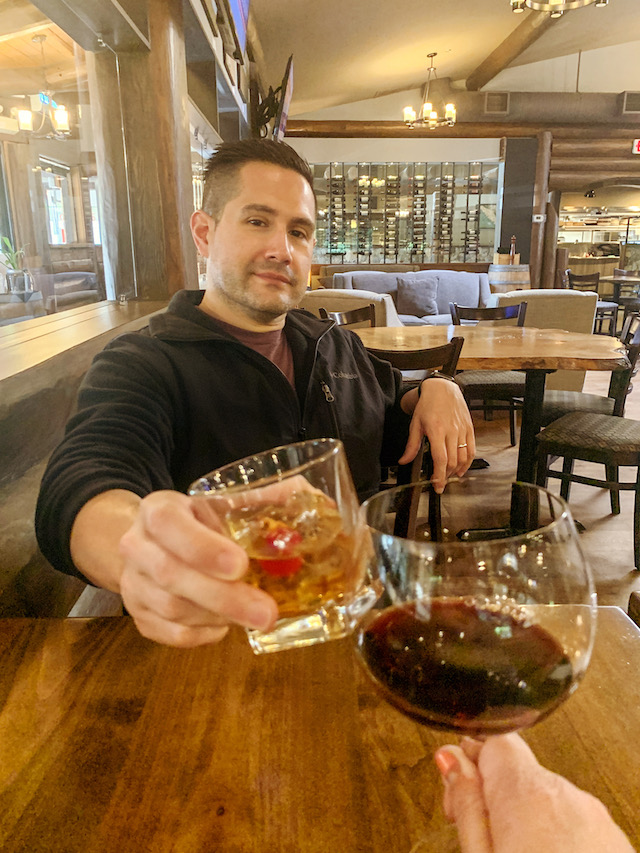 5. Milner Gardens in Qualicum Beach
This is quickly becoming my favourite place to visit in PQB. Milner Gardens is a 70 acre (formerly family-owned) estate with an ancient old growth forest, gardens and garden centre, a tea house and ocean views – it's just spectacular. Park at the entrance, go through admissions and then you can take a golf cart shuttle right to the tea house or make you way through the beautiful forest and gardens on foot. I really hope their Fairy Houses return next summer, that's a whole other level of dreaminess!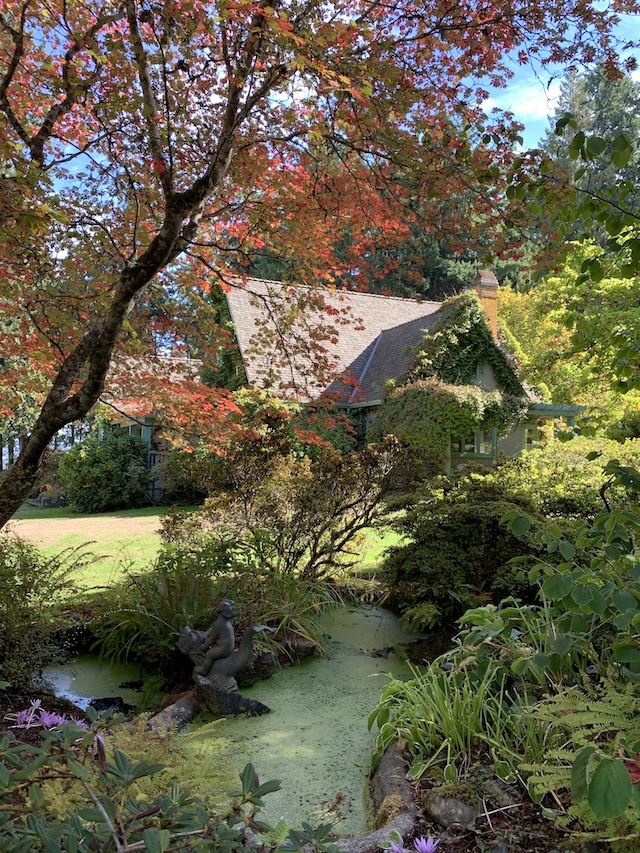 All of these spots are within 25 minutes of Tigh-Na-Mara (Cathedral Grove being the furthest point). For more information and to plan your trip, check out their packages and more online.