The Learning Disabilities Society of Greater Vancouver ("LDS") has launched a new mobile outreach program, LDS Access, intended to work as a 'classroom on wheels' which will ensure access to critically needed learning support services in the Greater Vancouver region.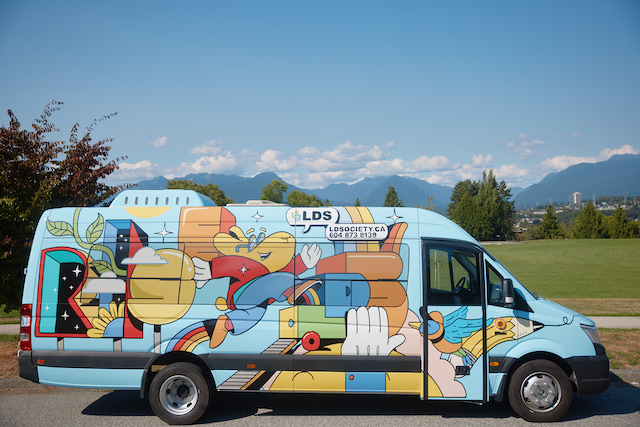 LDS Launches Mobile Classroom Service
As a registered non-profit, LDS has supported children and youth with suspected or diagnosed learning differences for over 50 years. They offer financially accessible, high-quality learning support for students. Hitting the road this summer, the mobile classroom enables access to LDS specialized support for children and youth with diverse abilities, in their own neighbourhood, eliminating barriers such as transportation access or financial circumstances.
"Our new LDS Access initiative furthers our commitment to provide accessible and inclusive support to all children and youth in our region with diverse abilities and to transform their lives through learning," said Dr. Jennifer Fane, LDS Director of Education.  "Our mobile classroom service will ensure that students with access challenges can receive our one-to-one instruction from our highly skilled instructors and support from our comprehensive LDS assistive technology suite in locations close to where they live."
The mobile classroom, housed in a clean-energy electric mini-bus, is the first of its kind in BC and its design reflects public health guidelines for the pandemic.  Special care has been taken in the mobile classroom design, including the addition of barriers between instruction units and modification of windows to ensure maximum airflow, to ensure compliance with all COVID-19 related safety protocols.
The exterior of the bus is wrapped in an original mural by the award-winning local artist, Carson Ting (whose work you may recognize from the Vancouver Mural Festival or Whitecaps FC's It Takes a Village). Ting created the beautiful, colourful graphic to illustrate the nonprofit's mission to empower children and youth, and to help further inspire creativity. 
Many families have been severely challenged through the COVID-19 pandemic, especially those with children with special needs, and the LDS Access program will provide them with the same high-quality, one-to-one RISE (research-informed individualized student education) instruction provided at its leaning centers and in supported schools.
"We were overjoyed to learn about the new LDS Access mobile classroom service," said Lauren, whose son struggles with a diagnosed learning difference. "We have experienced challenges accessing specific services for our son and LDS Access will be able to provide local support for our son previously unavailable to us."
Thanks to financial and in-kind donations from community of supporters, LDS was able to develop LDS Access and will continue its push for excellence in all areas providing accessible and inclusive support for children and youth in our region.
Those interested in making a financial contribution to help vulnerable students with learning and related disabilities are encouraged to visit LDS's Giving page. If you're looking for support, LDS offers 16 programs for for children, youth, and families at school, in the home, and with the new mobile classroom. Follow on Facebook for more info.