The Vancouver Symphony Orchestra ("VSO") is back! As an avid movie and symphony fan, I was thrilled to see the Vancouver Symphony Orchestra has relaunched their highly acclaimed TELUS movie nights and tickets are still available for this weekend!
From September 23-25 you can recharge your own flux capacitor and watch Marty McFly (Michael J. Fox) in the 1985 box office chart 'Back to the Future' live with the VSO at the iconic Orpheum Theatre.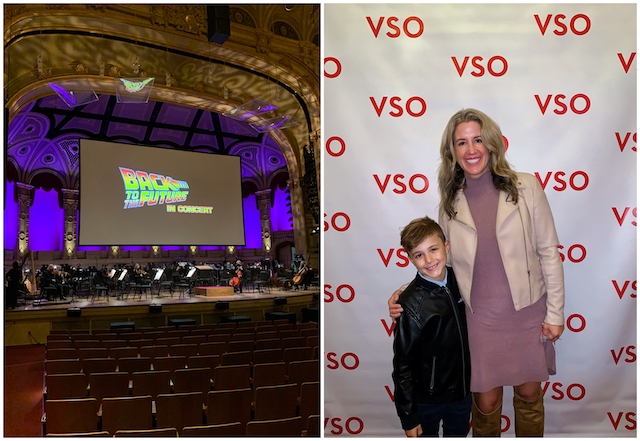 Going Back to the Future with the VSO
Watching a movie on the big screen while the VSO flawlessly plays Alan Silvestri's musical score live in sync is a thrilling and captivating experience. Academy-Award winning Silvestri is known for his brilliant and beautiful musical scores from The Avengers, to the Polar Express, Forrest Gump and so many more. And audiences are in for an exclusive treat, with twenty minutes of brand new music added to the show.
This memorable and moving score will both fill your heart and soul as you are taken back in the DeLorean Time Machine to 1955. Tickets are available now and range from $32.25 to $108.00.
I think it's important to share that the VSO are taking your comfort and safety seriously. Comfort spacing is implemented to create space between ticket holder groups. Extra sanitation protocols are in place and hand cleaning stations are available. And they have new BC vaccine protocol in place which requires proof of vaccination to enter concert facilities.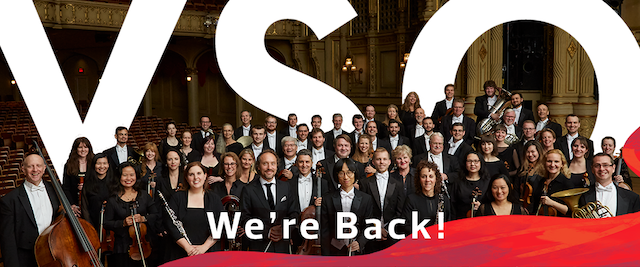 More This Season
There are two more nights (tonight and tomorrow) for Back to the Future then on October 3, the beloved children's entertainer Fred Penner welcomes families back to the Orpheum with his message of love and positivity through music. Check out the full event calendar, with even more performances and guests in October, and follow the VSO on Facebook for updates. Sign up for the VSO newsletter so you can be alerted when 'Home Alone in Concert' with the VSO tickets go on sale for December.