British Columbia's official BC Blueberry Day (July 15th) kicked off the #GoBlueBC campaign, a digital celebration running from July 15th – August 2nd on GoBlueBC.ca. This website is where you can find how-to videos, chef and grower interviews, recipes, family-friendly activities, and exciting contests with premier restaurant partners White Spot, Triple O's, and BC Ferries.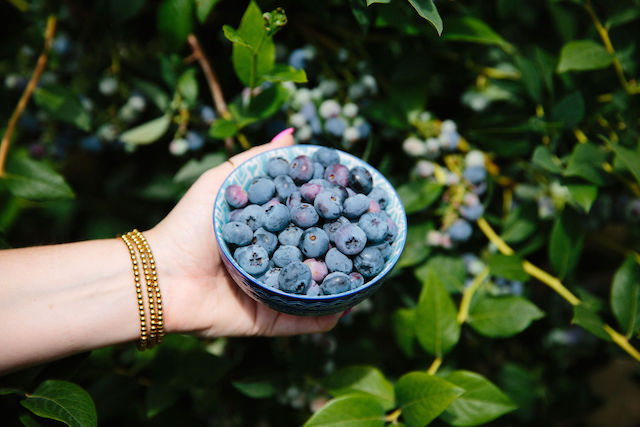 Celebrate Fresh BC Blueberries with #GoBlueBC
The GoBlueBC.ca website also features links to local BC Blueberry producers, helping British Columbians find fresh berries in their area. The BC Blueberry Council invites British Columbians to join the annual excitement around the harvest of this locally grown superfood.
Try BC Blueberries at BC's Restaurants
Restaurants are also going blue with BC Blueberries throughout the summer. Visit one of the following businesses to try a homemade BC Blueberry menu item, available while supplies last.
Drive out to Krause Berry Farms & Estate Winery in Langley to try their famous drive through Blueberry Waffles and pick some fresh BC Blueberries of your own.
Stop by Beaucoup Bakery in Vancouver to try the limited-time BC Blueberry Cassis Cheesecake Croissant.
Make a trip to Port Moody to try two BC Blueberry menu items at Gabi & Jules: BC Blueberry Scones and BC Blueberry Crostatas.
BC Blueberry farmers are offering U-pick this summer with all required COVID-19 protocols in place. Find the farm closest to you here.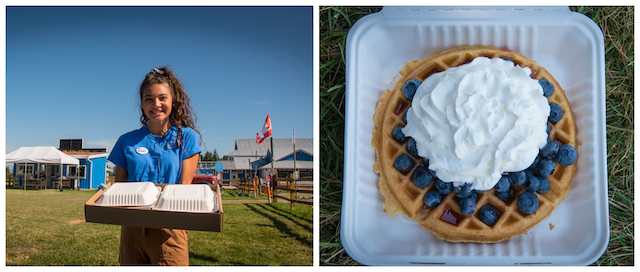 #GoBlueBC Prizes from White Spot and BC Ferries
There are two contests on right now that you can enter, by August 2, 2021 via GoBlueBC.ca.
Sponsored by White Spot and Triple O's, you can enter for a chance to win a total of $1,000 in gift cards! On August 3rd, one British Columbian will win this special prize to try out the seasonal BC Blueberry offerings at both restaurants.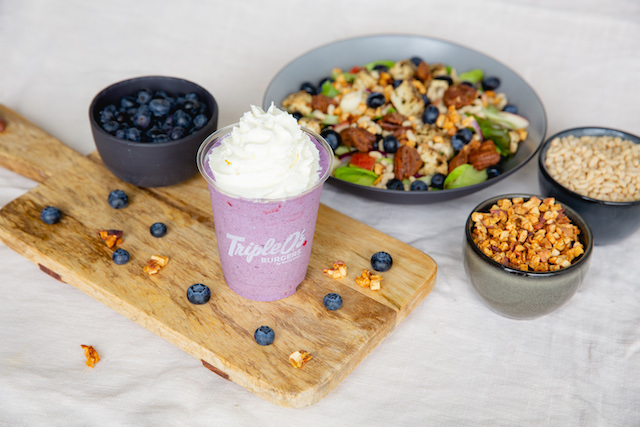 BC Ferries is offering another prize: a chance to win one of five round-trip passes (one vehicle and driver plus three passengers, each valued up to $275.60) between the Lower Mainland and Vancouver Island. While on board, contest winners can purchase the limited-time Fresh BC Blueberry Pie available at the Coastal Café on BC Ferries. Enter at GoBlueBC.ca by August 2, 2021 for a chance to win.
For more great recipes, dine-out options, and BC Blueberries inspiration follow BC Blueberries on Instagram.