The Surrey Art Gallery presents two solo exhibitions this summer: Cindy Mochizuki: Autumn Strawberry and Henry Tsang: Hastings Park from June 26 to August 28, 2021. Mochizuki and Tsang take camera and projection technologies and use them in unexpected ways to illuminate histories and everyday moments.
Summer Exhibitions at Surrey Art Gallery
When: June 26 to August 28, 2021
Where: Surrey Art Gallery (13750 88 Ave, Surrey)
Admission: Free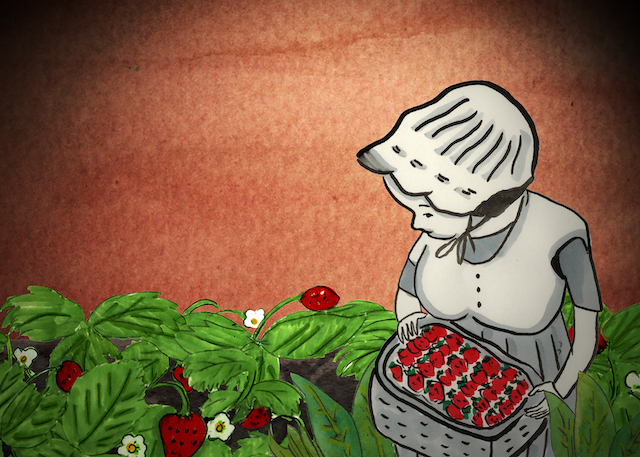 Cindy Mochizuki's multimedia installation takes visitors back in time to Japanese Canadian farms in the twentieth century prior to WWII. Autumn Strawberry emerges from her artist residency at Surrey Art Gallery in 2019.
Mochizuki met with dozens of Nisei and Sansei (second and third generation) Japanese Canadians whose parents and grandparents had owned or worked on agricultural farms across the Fraser Valley. These sites included Strawberry Hill/Surrey, Mission, Haney, Langley, and Maple Ridge. Combining archival research with these collected stories of farm life, Autumn Strawberry weaves together a series of short vignettes imagined through a 60 minute hand-painted and digital animation projected onto the Gallery's walls and screens. Visitors will life on these farms—women pickling, children polishing chicken eggs, and men picking berries. Mochizuki combines real with imagined characters and storylines in keeping with her art practice of historical re-creation.
"I'm grateful for the work that has already been done inside the Japanese Canadian community by those who have documented the Fraser Valley history of Japanese Canadians so carefully and for those who came to share their stories with me while in residence," says Mochizuki. "Animation and its ability to blend both story and historical facts provides another lens to revisit familial histories and open other narratives inside this work."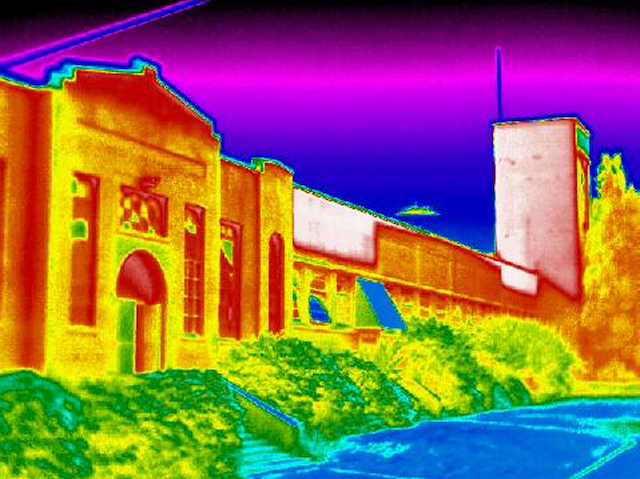 Henry Tsang's Hastings Park picks up where Mochizuki leaves off. His multimedia installation presents photographs and projections of four buildings at Hastings Park in Vancouver, where, in 1942, roughly 8000 Japanese Canadians were marshalled and detained prior to being sent to internment and labour camps in the BC interior, Alberta, Manitoba, and Ontario. Among the four buildings is the Livestock Building—a place associated nowadays with the Pacific National Exhibition's popular pig races and petting zoo.
Tsang used a thermal imaging camera to create his images based in part on the compositions and staging of Leonard Frank's documentary photographs of the Japanese Canadian internment in this temporary incarceration site. A thermal imaging camera is typically used in the construction industry to display differences in temperature by detecting light rays that are invisible to the human eye. Such photographs can reveal leaks or cracks in a building.
Tsang says, "In using this camera, I'm asking the buildings to remember when they housed 8000 people. This camera exposes not only the current condition of the buildings, but also the past and hidden histories inscribed within. It can see things we can't."
Join Cindy Mochizuki and Henry Tsang for a virtual conversation about their exhibits on Saturday, July 17 at 7:00pm via Facebook Live and YouTube.
Curated by Jordan Strom. The Gallery would like to acknowledge its community partners for these exhibitions: Powell Street Festival in Vancouver and Nikkei National Museum & Cultural Centre in Burnaby.