Enjoy exclusive tours inside heritage spaces from the 1890s to the 1950s and hear about the engaging stories behind them. The Heritage House Tour is back this June – presented safely in a virtual format. The Vancouver Heritage Foundation ("VHF") will offer two special online events that will highlight a variety of remarkable heritage homes across five different Vancouver neighbourhoods. The tour explores history and diverse architecture as well as how historic homes can be updated for modern living.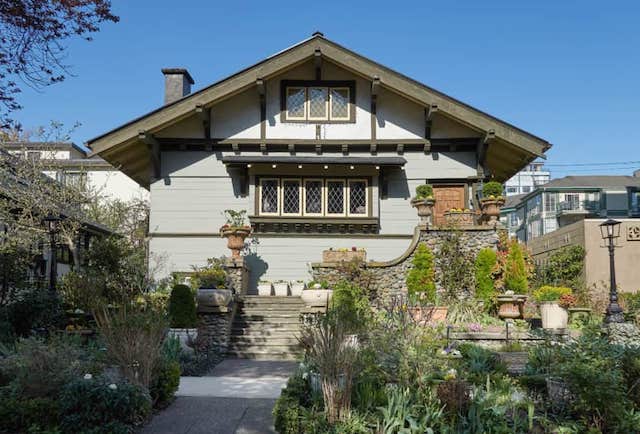 Vancouver Heritage House Tour
When: Thursday, June 3 & Tuesday, June 8, 2021 – 7:00pm to 8:30pm
Where: Online
Tickets: Available online now.

Details of how to join each event will be provided to registered participants. If you are unable to attend at the time o the virtual events, you can still register and have access to recordings after the event.
The annual Heritage House Tour, presented since 2003, is always a highly-anticipated event and has regularly had over 1,000 participants. VHF invites guests to join virtually from the comfort of home for guided tours, presented in these two live events. Participants will tour each home through pre-recorded videos, hear from expert guides and have the opportunity to ask questions.
Across five different neighbourhoods, you can virtually visit a 1958 award-winning Mid-Century Modern home, an 1890s Strathcona home, a grand Shaughnessy estate home, a 1928 apartment, and more. Enjoy original interior features, craftsmanship, and unique design, and explore the history and heritage significance of each house. Become immersed in the compelling stories, past and present, of early architects, builders and residents as well as recent restorations and how these distinctive spaces have been adapted for modern living.
The Heritage House Tour is VHF's largest event of the year, usually bringing people together to tour through private heritage homes and learn about local history. It is also an important fundraising event for VHF, helping to support educational programs and innovative projects throughout the year. While the tour will look different this year, VHF is pleased to be able to offer a safe and fun way to explore local history and heritage together
Connect with the VHF on Facebook for more information.