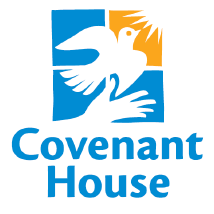 The #CHVCatchUp is a monthly series featuring the latest updates and news from Covenant House Vancouver. Miss604 is proud to be the Official Blog Partner of CHV to share and tell their stories, like this month's feature about the Crisis Program:
Covenant House Sleep Out: Home Edition
On Friday, May 28th Covenant House Vancouver will host its second virtual Sleep Out: Home Edition. As a virtual event, Covenant House is encouraging people to Sleep Out "together" in solidarity with homeless youth while remaining physically apart to raise funds and awareness for youth experiencing homelessness.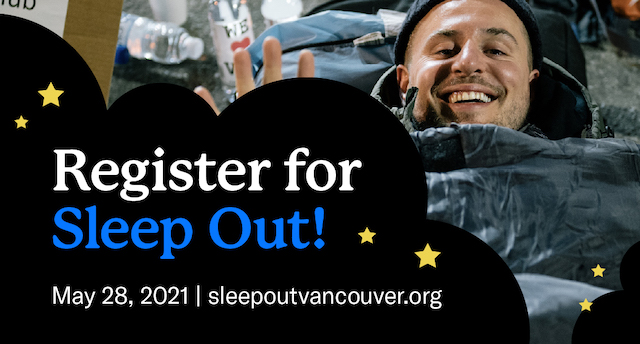 Covenant House Vancouver is challenging individuals, families, and businesses to spend one night on their living room floor, on their balcony, or in their backyard, and raise crucial funds to support their Street Outreach Program.
Traveling on foot, Outreach Workers do all they can to build trusting relationships with young people on the streets by meeting them where they are and offering relentless support, absolute respect, and unconditional love; with the hopes that, from then on, a young person will trust CHV enough to allow us to accompany them on a journey to healthy independence.
You can make a positive impact on the lives of youth experiencing homelessness.
Your support helps transform the lives of youth experiencing homelessness, not only helping them exit street life but also providing hope for a brighter future. This event aims to raise $200,000 and your gift will be matched by Kim Streit, up to $35,000!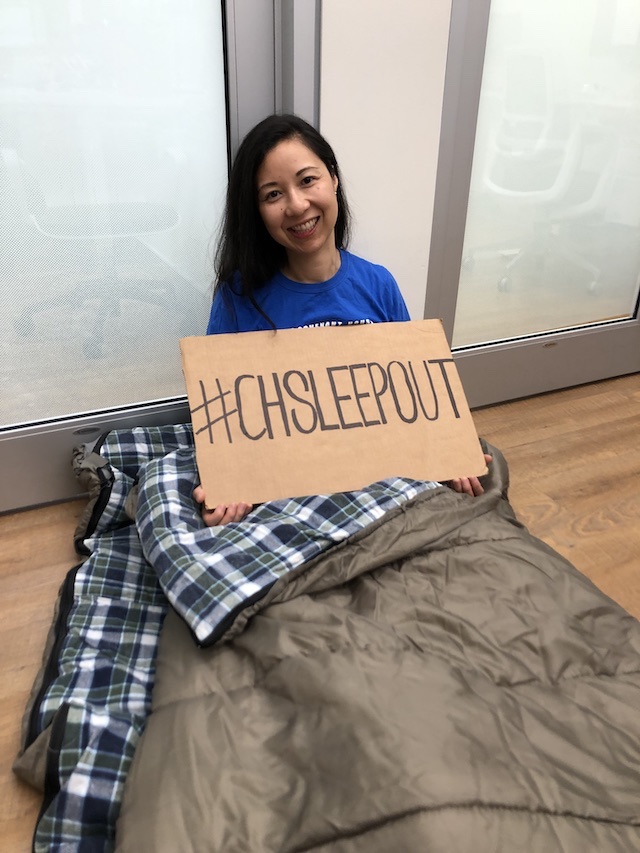 Sleepers can choose where and how they Sleep Out (somewhere safe and legal). This flexible event allows you to have an impact on youth experiencing homelessness while choosing what your event day/evening looks like. Many participants will Sleep Out in their own backyards, while others Sleep Out in their living rooms and on their kitchen floors.
Covenant House Vancouver will provide inspiring online programming the evening of the event and the morning after. Also, the City Hall of Vancouver and Harbour Centre will light up in Covenant House blue to show support for the event.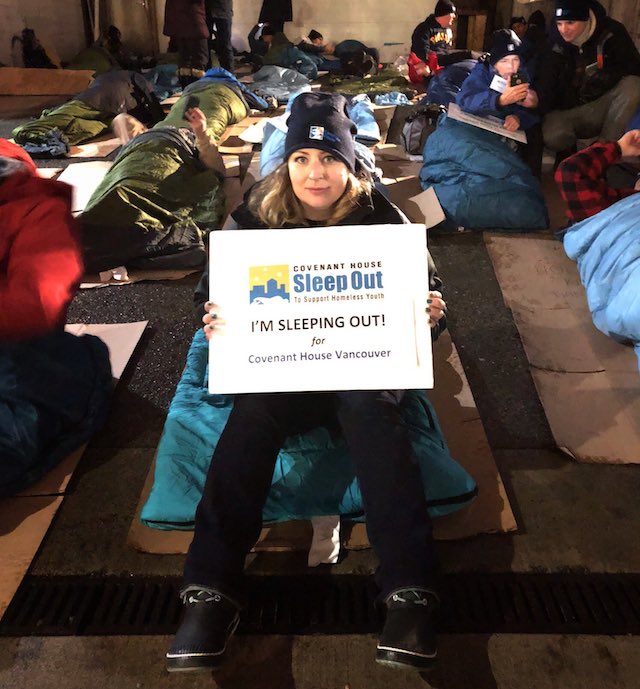 I participated in the Covenant House Sleep Out for four years. It was uncomfortable, unnerving, and a long and sleepless night — but that's the point. It's all for an amazing cause and very worthy of your participation. Read about my first experience in 2013 here, which kept me coming back to support the cause. Register as a team or individual today »