More than 500 years after he lived, Metro Vancouverites will have the exclusive opportunity to walk through the life and studio of a true genius with The Da Vinci Experience. This immersive attraction opens in June, as a visual and sensory celebration of the life and work of the renowned artist, inventor, engineer, and innovator.

The Da Vinci Experience
When: June to August, 2021
Where: Tsawwassen Mills (5000 Canoe Pass Way, Delta)
Tickets: Pre-sale on now
This is a multi sensory 360º immersive journey, with more than 10 replicas of his incredible machines as well as visual experiences in virtual reality.
Curated by the director of the Leonardian Museum in Vinci, Dr. Roberta Barsanti, The Da Vinci Experience offers viewers a video-mapping narrative, focused on the life and the works of Leonardo. Hosted by Sensea Immersive, and produced by Crossmedia Group of Florence, it has been previously staged internationally, but this is the first time it will be accessible in Canada or the US.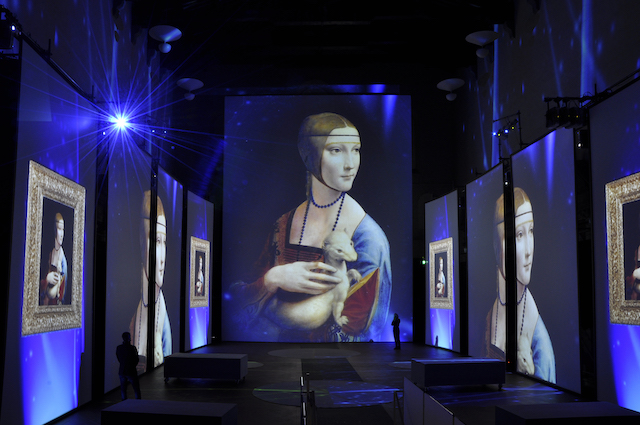 The Da Vinci Experience is much more than a visual walk-through – it is a sensory journey, complete with replicas of the unique inventions and machines he created, reproduced based on the artist's original drawings. The 4,000 sq. ft Immersive Experience room will have 360 degree projections that show the incredible detail and expertise of Da Vinci's original works, and a Virtual Reality experience inside his studio.
Follow Sensea Canada on Facebook for the latest ticket news and info.
Related: Imagine Van Gogh