Back in January, you were asked to nominate your favourite small businesses, and the support has been overwhelming for the Small Business BC Awards. They're going to be hosting SBBC Awards Week May 3-6, 2021 to reveal the winners in each category every night for a weeklong celebration of entrepreneurship and resiliency.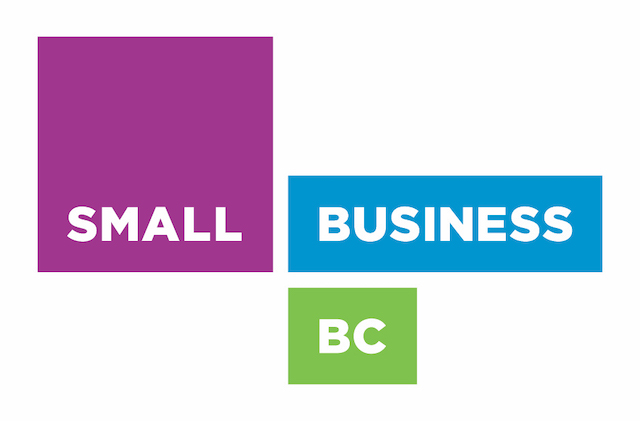 Small Business BC Awards Week
With over 50,000 votes, 937 nominations, and an intense Dragon's Den style pitching round, the top 5 finalists are ready to hear who has won, and so are all of us! Tickets for this multi-day extravaganza are free and you can tune in as much as you like throughout the week after you register once.
Each day, watch inspiring short films about each of the finalists; get to know the passion behind why they started their own business, the challenges they've overcome (including COVID-19) and why small businesses are so important to our province.
Day 1: Monday, May 3rd (6:00pm to 7:30pm)
Launch night! Meet the finalists, network for prizes, listen to a panel and hear from some special guests.
Day 2: Tuesday, May 4th (1:00pm to 1:40pm)
Watch the first of SBBC's short films – as we get to know the finalists, hear their stories while the first two winners are announced:

Best Community Impact Award (sponsored by IEC-BC)

Nominees: Bigfoot Donuts, Courtenay; Sḵwálwen Botanicals, Squamish; Bubbles Blossom Design, Clinton; MisMacK Clean Cosmetics, Canoe; Sisters Sage, New Westminster

Best Immigrant Entrepreneur Award (sponsored by BDC)

Nominees: Audielicious Restaurant, Fort St. John; Charcuterie Vancouver, Vancouver; Artemex Mexican Handcrafts, West Kelowna; Kleiner Services, Burnaby; Soul Bite Food Inc., Coquitlam
Day 3: Wednesday, May 5th (1:00pm to 1:40pm)
Kick back and enjoy the second inspiring film as we meet the next round of finalists and find out how they overcame this year's challenges:

Best Solopreneur Award (sponsored by Small Business BC)

Nominees: Jada Creations, Terrace; Jak. Natural Designs, Blue River; Aspect Film Works, Kamloops; Chiwis Kiwi Chips, Squamish; Emerald Earth Organic Spa, Valemount

Best Youth Entrepreneur Award (sponsored by KPU)

Nominees: Bigfoot Donuts, Courtenay; Justo's Craft Dips, Victoria; MisMacK Clean Cosmetics, Canoe; Sea to Sky Sourdough BReD Inc., Whistler; Purpose Smoothie Co., Richmond
Day 4: Thursday, May 6th (1:00pm to 1:40pm)
The Awards week's finale – featuring guest speakers: the Honourable Mélanie Joly, and the Honourable Ravi Kahlon, as the final two small business winners are revealed:

Best Innovation Award (sponsored by Western Economic Diversification Canada)

Nominees: CORE Landscape Products, Courtenay; MisMacK Clean Cosmetics, Canoe; Spirits of the West Coast Art Gallery, Courtenay; Big Bold Brand Inc., North Vancouver; Matidor, Vancouver

Premier's People's Choice Award (sponsored by the Province of British Columbia)

Nominees: Bigfoot Donuts, Courtenay; Raven Reads Books Ltd., Logan Lake; Sḵwálwen Botanicals, Squamish; Summit Tiny Homes, Vernon; Justo's Craft Dips, Victoria
Get your free ticket here. I will update this post next week to highlight each of the winners. Thank you for supporting local this year, and hats off to these incredibly resilient entrepreneurs!