The 6th annual ParkerArtSalon is going Canada-wide this year featuring an online auction with Waddington's, raising funds for the Beedie Luminaries Foundation. The auction, titled "Essential Travel" will be hosted at the Pendulum Gallery for public viewing from May 3-28, while bidding runs online May 6-16, 2021.
Art lovers can also visit a curated selection of the works of more than 60 Parker Street Studios artists at the Gallery George — conveniently located next to the Parker Street Studios — with two consecutive exhibitions running May 6-16 and May 20-30, 2021.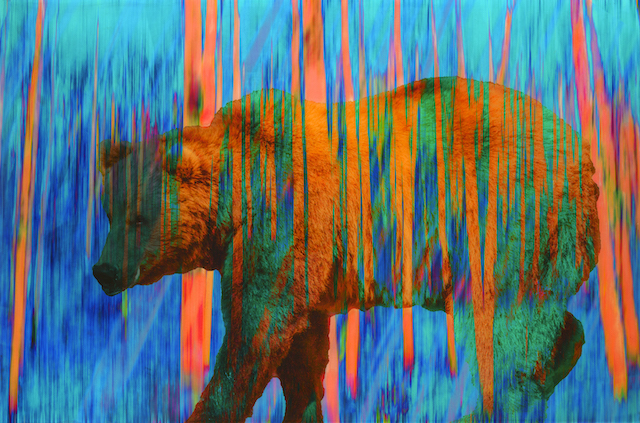 ParkerArtSalon Online Auction and Gallery Exhibitions
Preview Essential Travel auction items at Pendulum Gallery

Where: 885 W Georgia St, Vancouver (Georgia & Hornby Downtown)
When: May 3-28, 2021

Gallery hours are Mon-Wed 9:00am to 6:00pm, Thurs-Fri 9:00am to 9:00pm, Sat 9:00pm to 5:00pm. Closed Sundays

Admission: Free
Best of Parker St at Gallery George 

Where: 990 George St, Vancouver (next to Parker Street Studios in Strathcona)
When: May 6-16 and May 20-30, 2021

Thursday to Sunday 12:00pm to 5:00pm, or by appointment

Admission: Free, book online in advance (starting at the end of April)
ParkerArtSalon 2021 expands its reach to a national audience (virtually) while maintaining its annual presence in the lives of Vancouver's supportive art-lovers. This two-tiered event marks a typically robust response to COVID-19 by the ParkerArtSalon. With the Parker Street Studios in lockdown for over a year, residents met this latest challenge with the same flair, invention, and community-building impulse that drove the Salon's creation back in 2015.
With the virtual auction through Waddington's highly regarded online auction service, ParkerArtSalon increases exposure and support for its artists while levelling up on potential funds for Beedie Luminaries, with 50 percent of the auction proceeds going to the Foundation's program of scholarships for financially constrained students.
While auction items are viewable at Pendulum, matters become a little more intimate at GALLERY GEORGE, where the Salon showcases the best of the Parker artists' work in a setting visible both from the street and from inside the spacious gallery itself, preserving the market feel visitors have come to love and expect from ParkerArtSalon over the last six years.
In keeping with COVID-19 protocols, there will be regulations in place to keep everyone's viewing safe.
About ParkerArtSalon
152,000 square feet, 110 studios for 227 artists, designers, photographers and woodworkers. The iconic 1000 Parker Street warehouse is a Vancouver landmark, hosting 4 floors of artists diverse in style and discipline. In such an environment, the buzz of creativity is ongoing night and day.
Related: ParkerArtSalon: The Poetry Project