The ParkerArtSalon presents The Poetry Project, an exhibition that comes from pairing students with artists, adding words to artwork, on display January 7-31, 2021.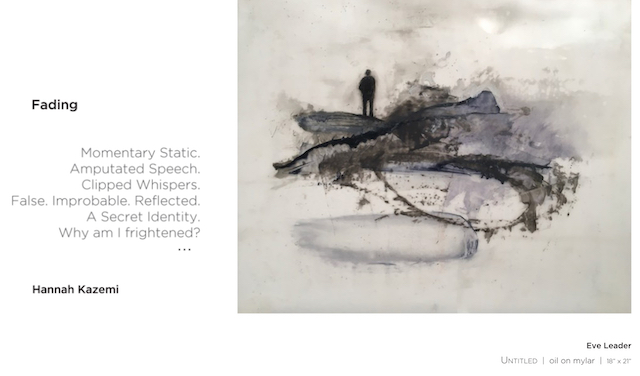 ParkerArtSalon: The Poetry Project
Where: 990 George Street, Vancouver
When: January 7-31, 2021 Thursdays to Sundays, 12:00pm to 5:00pm or by appointment online.
Beedie Luminaries students were invited to participate in the project by submitting a work of poetry, inspired by a selection of art provided by the ParkerArtSalon Artists. The poems are exhibited with the corresponding artwork, making for a stimulating juxtaposition of two completely different creative ventures.
This exhibition of art and poetry is a collaborative project between Beedie Luminaries and ParkerArtSalon, benefiting the BC Women's Health Foundation.
When you visit, you may notice pink dots throughout the exhibition. These indicate that proceeds of art sales will be shared with BC Women's Health Foundation. Books with the art and poetry are available as well for $25.
About ParkerArtSalon
152,000 square feet, 110 studios for 227 artists, designers, photographers and woodworkers. The iconic 1000 Parker Street warehouse is a Vancouver landmark, hosting 4 floors of artists diverse in style and discipline. In such an environment, the buzz of creativity is ongoing night and day.