Heritage Week is celebrated across Canada and this year's Vancouver Heritage Week (on now, February 15 to 21, 2021) includes virtual, community events, workshop and strolls.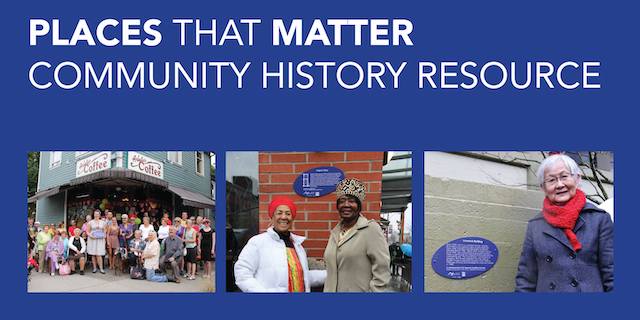 Vancouver Heritage Week 2021
Places That Matter to Vancouver 10 Year Celebration
When: Tuesday, February 16, 2021 from 7:00pm to 8:00pm
Where: Online
Tickets: Register for free
Join the Vancouver Heritage Foundation ("VHF") for storytelling and a look at the first 10 years of the Places That Matter project. The program includes: Musqueam Welcome with Alec Guerin and the story of Musqueam with Mack Paul, Heritage Proclamation by Deputy Mayor, Councillor Carr, stories directly from Collingwood Neighbourhood House, the family of Nellie Yip Quong and family-owned East India Carpets about the First Sikh Gurdwara on West 2nd Avenue.
Urban Sketching Workshop
When: Thursday, February 18, 2021 12:00pm to 1:00pm
Where: Online
Tickets: Register for $15

Learn how to sketch with confidence with Emma FitzGerald, author and illustrator of Hand Drawn Vancouver. Explore how drawings can be a prompt for storytelling and get inspired to go outside to sketch your favourite neighbourhood spots or local heritage buildings and places! Emma will also share tips for drawing on location, including intimidating architecture.
Discovering Heritage Places: A Virtual Stroll
When: Saturday, February 20, 2021 10:00am to 11:00am
Where: Online
Tickets: Register for $12
Heritage is all around us – sometimes you just need to look closely! Join local historian, author and seasoned walking tour guide, John Atkin, as he explores some of Vancouver's lesser-known heritage spots and shares the history of some of the buildings that make our neighbourhoods unique on this virtual walk.
Find the Vancouver Heritage Foundation's full calendar of virtual events online here.