Family Day in BC is coming up on Monday, February 15, 2021, with community centres, attractions, arts organizations and more preparing a lineup of online and offline activities around Metro Vancouver: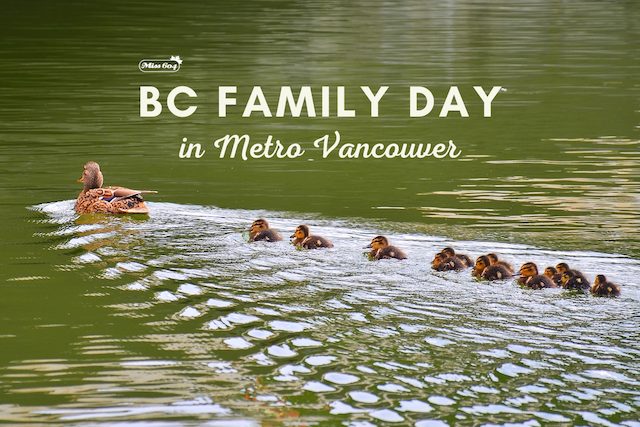 BC Family Day Activities in Metro Vancouver
On this site you'll find searchable listings from the Government of BC, sorted by city/region. Here are local listings for Metro Vancouver:
New Westminster Family Day Weekend (February 13-15, 2021)
Free activity kits and virtual workshops from local community centres and organizations.
Gateway Theatre Chinese Shadow Puppetry Workshops (February 15, 2021) Registration is $5, offered Monday, February 15, 2021 1:00pm to 3:00pm over Zoom.
Virtual Family Day at the Farm (February 13-15, 2021)
Online programming from History Stewart Farm. Pick up take-home crafts on February 13th, do a virtual tour of the farm online, try Mrs Stewart's cookie recipe and more.
Coast Salish Family Day at Maplewood Flats (February 15, 2021)
The Wild Bird Trust of British Columbia invites families to celebrate nature and culture. The free public event takes place virtually at Maplewood Flats 11:00am to 2:00pm. There is also Family Day At The Flats Workshop: Create Your Own Bird Collage on February 13th.
Richmond Art Gallery Video Art Lesson (February 15, 2021)
Learn how to draw the human figure with the whole family in this active video workshop. The Richmond Art Gallery's art instructor will guide you and your family through movement activities inspired by the Brendan Fernandes 'Inaction' exhibition and then demonstrate how artists capture that sense of movement in figure drawing.
Museum of Anthropology: Sing Along – Sign Along (February 15, 2021)
Join MOA on Family Day for an interactive music and American Sign Language lesson via Zoom. A fun-filled way for little ones to learn ASL through song.
Family Day Weekend with MONOVA (February 14-15, 2021)
Join MONOVA for a ride, over Zoom, with two theatrical presentations exploring Streetcar 153 – the only surviving streetcar of North Vancouver and now permanently installed in the soon to be open Museum of North Vancouver.
LunarFest Vancouver (starting February 11, 2021)
Virtual workshops, crafts, storytelling, and more visual arts programming for the Lunar New Year. Tune in for an online performance from Coastal City Ballet, make themed crafts at home with family, or visit the outdoor Coastal Lunar Lanterns installations.
Alpha Yaya Diallo Family Day Online Performance (February 13, 2021)
Coquitlam Heritage presents a live musical performance from Juno Award winning artist Alpha Yaya Diallo to celebrate Family Day, Black History Month and the opening of their new exhibit We've Been Here All Along: Uncovering BC's Black History.
Family Day Comics at Home (February 11-13, 2021)
Stop by the Dunbar Community Centre to grab your own free Family Day Comic Kit. Includes supplies needed to make your own comics. Guides for story building, character building and layouts have been provided by Cloudscape Comics. One kit per family.
In Person
*Pre-registration may be required. Review each attraction's website for COVID safety protocols before you visit.
The BC Sports Hall of Fame Presents Paddles Up!, a new exhibit in honour of the The Canadian International Dragon Boat Festival. Free admission February 12-13, 2021, book online in advance.
VMF Winter Arts is an augmented reality experience transforming public space across Vancouver's core into an interactive, open-air gallery. Starting February 12, 2021, get the accompanying Vancouver Mural Festival app and visit installation locations.
Mt. Pleasant Community Centre Family Day Scavenger Hunt, register in person at the front desk, by phone, or online here for the Scavenger Hunt February 13-15, 2021, the Scavenger Hunt packages will be available on Friday, February 12.
Free Admission at Bill Reid Gallery (February 13, 2021)
Family Day at Old Hastings Mill Store Museum
Vancouver Maritime Museum Free Admission
Family Day at Museum of Surrey
Museum of Vancouver Family Day
Science World
Capilano Suspension Bridge Park Lights (until February 15)
Vancouver Mural Festival Winter Arts in February
Find more things to do, anytime, in the February event list here.