Join YWCA Metro Vancouver for five hours of music, dance, and fun at the virtual Y Dance-A-Thon to raise funds and spread the word about YWCA programs and services.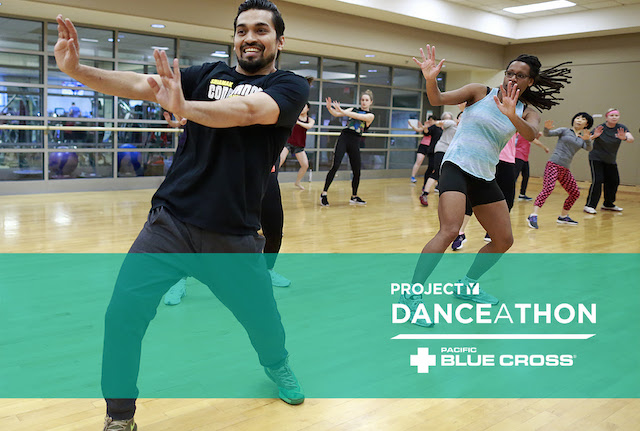 Y Dance-A-Thon
When: Wednesday February 3, 2021 
Where: Virtual – Access link provided 
Registration: Free. All ages and abilities welcome to participate.
The online event will be hosted by Johanna Ward and led by DJs, including Virgin Radio's DJ Flipout and YWCA Health + Fitness instructors.
It is requested that participants pledge or fundraise a minimum of $100, but you can also register the as a non-fundraiser. Registrants may also fundraise without taking part in the dance-a-thon or pop in and out of the dance party as they like. 
Schedule
3:00pm – Opening Freestyle FUN! with DJ Barron S
3:35pm – DanceFit! with Marissa Lee
4:05pm – Bollywood Bonanza with Rohan D'silva
4:35pm – Family Dance Party with DJ Agile
5:10pm – Learn to Zumba with Jennica Fulton
5:40pm – The Remix Dance Party with DJ Flipout
6:15pm – Hip Hop Hoorah with Natasha Gorrie
6:45pm – Bumpin' Buti Yoga with Sydney Mayer
7:15pm – DanceFit! Diva Hits with Johanna Ward
7:45pm – Cool Down Calm with Jill Metheral
Funds raised from Y Dance-A-Thon will go towards YWCA essential services and resources to women and their children like housing, violence prevention programs, mentorship, single mothers' support services etc.
Every year, YWCA supports over 48,000 clients and program participants. Your gift ensures that families across Metro Vancouver can connect with the essential supports they need to be safe, healthy and experience the quality of life they desire.