If you're looking to stay local but also stimulate your mind with some art and culture in a safe environment, here are five gallery exhibitions you can visit this winter, while staying in your own community:
5 Gallery Exhibitions to Visit This Winter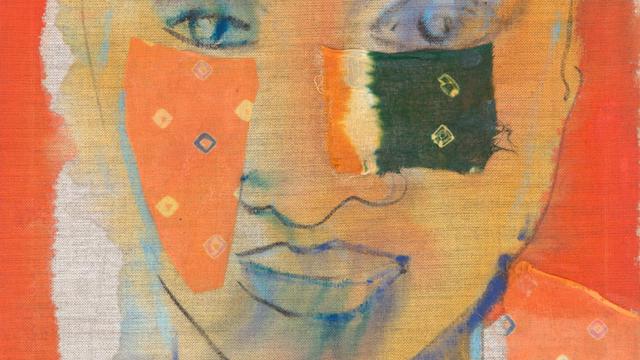 Surrey Art Gallery
Where: 13750 88 Ave, Surrey
Admission: Free
What's On: Searching for Surrey (until January 22, 2021) The Colour Collective presents their vision of many sites throughout Surrey and its surrounding region; Varvara and Mar We Are the Clouds (until January 31, 2021) See yourself in the clouds in this interactive outdoor artwork; Carol Sawyer: Proscenium (until February 14, 2021) Explore this playful foray into narrative, perspective, performance, appearance and truth; Facing Time (until March 27, 2021) Get up close to faces this winter in paintings, photographs, textiles, and more. This exhibit invites you to consider the importance of faces in a time of virtual gatherings, selfies, and mask-wearing.
Place des Arts in Coquitlam
Where: 1120 Brunette Ave, Coquitlam
Admission: Individuals/core bubbles can call ahead to book visits (604) 664-1636 ext. 0.
What's On: Three new exhibitions, from local artist, in a variety of mediums, January 22 to March 18, 2021. These include Capturing Moments: Chronicling Our Lives, various mediums curated by the Coquitlam Heritage Society; Into the Woods: BC Nature in Woodcut, woodcut printmaking by Rick Herdman; Remnants, photography and sculpture by Laura Clark.
Vancouver Art Gallery
Where: 750 Hornby St, Vancouver
Admission: Regular admission applies, time entry must be booked
What's On: Victor Vasarely (until April 5, 2021) Celebrated as the father of Op Art (Optical Art), the Hungarian-French artist Vasarely is internationally renowned for his colourful abstract patterns and playful Pop aesthetic; Where do we go from here? (until May 30, 2021) proposes that we think critically about the role of both art and exhibition making in the production of narratives about our past, present and future; Drawn primarily from the Vancouver Art Gallery's collection, Rapture, Rhythm and the Tree of Life: Emily Carr and Her Female Contemporaries (until January 22, 2021) focuses on artwork from the first half of the twentieth century by women artists based in British Columbia, and presents an expanded account of the context in which modernism developed on the Canadian West Coast during the early to mid-1900s.
PoMo Arts Centre
Where: 2425 St. Johns Street, Port Moody
Admission: Free
What's On: A New Resilience – Sonay Iwasiuk (January 12 to February 15, 2021) A body of work that corresponds with one of the most pressing current world issues – people fleeing their turbulent homelands searching for peace and prosperity. Iwasiuk's multi-media installation is based on the First Wave of Ukrainian immigrants to Canada. Timeless Pastimes – Mat Holmstrom (January 14 to February 15, 2021) Imagery and objects that reflect the interests and traditions that inspire the artist and many Canadians across the land; Are We Still Together? Ghislain Brown-Kossi (January 14 to February 15, 2021) A French artist based in Vancouver, Ghislain Brown-Kossi's work aims to understand how individuals interact with each other and how social relationships are transformed.
The Bill Reid Gallery of Northwest Coast Art
Where: 639 Hornby St, Vancouver
Admission: Regular admission applies, pre-booking encouraged
What's On: Resurgence: Indigequeer Identities (until January 24, 2021) curated by Jordana Luggi, celebrating the deeply personal and profound work of four 2Spirit artists and their unique identities and stories as queer Indigenous people; Lifeways : Reimagining Community, Spirit and Place (until January 24, 2021) The Bill Reid Gallery is pleased to partner on Lifeways, a film exhibition featuring the work of UBC School of Architecture and Landscape Architecture Master students; To Speak With a Golden Voice (until April 11, 2021) celebrates the milestone centennial birthday of Bill Reid (1920–1998) with an exhibition about his extraordinary life and legacy.
All of these galleries also offer online programming, to enjoy from the comfort of your home. If you are visiting in person, read each gallery's COVID protocols online, which includes mandatory face coverings.