Like everything else, the Vancouver Polar Bear Swim will look different for 2021 with an at-home Polar Bear Plunge organized by the Vancouver Park Board.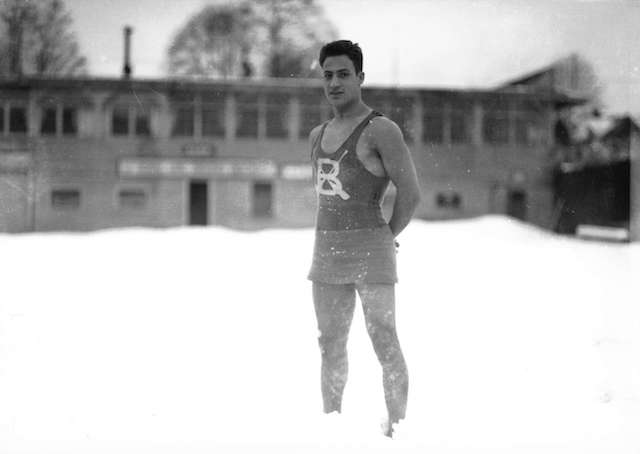 It was in 1920 that Peter Pantages, founder of Vancouver's Polar Bear Swim Club, led a hardy group of swimmers who all plunged into English Bay on New Year's Day. There were 10 participants back then and now over 5,000 people (usually) participate in this local tradition each January 1st.
Vancouver Polar Bear Swim 2021
The swim has become the Polar Bear Dip and is going online January 1st, 2021. Participants are encouraged to take a dip in a bathtub or kiddie pool and, if brave enough, adjust the temperature to 7°C / 44.6 °F, the average water temperature of previous Polar Bear Swims.
"While we are deeply disappointed that our great New Year's tradition of jumping into the frigid waters of English Bay will not be taking place in 2021, we know this is the right decision to make for the health and safety of swimmers, spectators, and staff," said Vancouver Park Board Chair Camil Dumont.
Doing The Digital Dip
On January 1, 2021, fill a tub, kiddie pool, anything with cold water (7°C) and take a cold dip. Get creative!
Share your video and photo online with #PBPolarBearDip2021
Register to receive a commemorative certificate
Send your photo or video to [email protected] to receive a Polar Bear Swim Club button (for Canadian residents only)
"We've taken this community event online and hope that Vancouverites will take the dip in the safety of their home at 2:30pm on January 1st."
Other polar bear swim events in White Rock, North Vancouver, Langley and Delta have been cancelled entirely this year due to COVID-19.