Here's a new one for my Gifts That Give Back gift guide! Vancouver's H.R. MacMillan Space Centre is helping you inspire curiosity, celebrate a special occasion, or pay tribute with their Dedicate a Star program.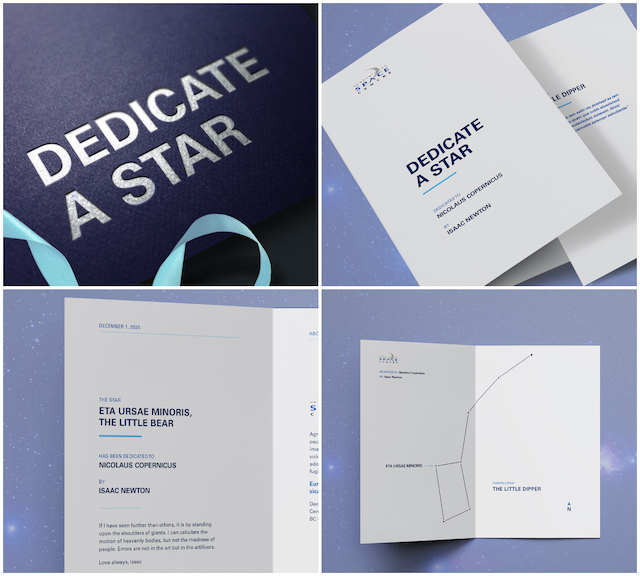 Dedicate a Star with Vancouver's Space Centre
Star dedication prices range from $75 to $300 with the magnitude of stars becoming stronger (brighter) with higher values. All star dedications are tax deductible.
$75 – 3rd magnitude star, star constellation package
$150 – 2nd magnitude star, star constellation package
$300 – 1st magnitude star, star constellation package
All donations go directly to the Space Centre to support their vision to inspire experiences of wonder… "where we dream of a world filled with inquisitive, open-minded individuals who embrace their differences, connected through discovery and united through a deeper sense of shared humanity."
The Dedicate a Star package includes a constellation star map, information and mythology about the constellation where the star is found, a star certificate, and a limited edition holiday ornament. The ornament features the Cancer constellation, in honour of the Crab fountain found in front of the Space Centre.
To purchase a Dedicate A Star package, fill out the online form, send an email or leave a phone message and a representative will be in contact to process payment and complete your order. Please note it may take up to 5 days for us to respond to your request. Place your order by December 14th to ensure timely delivery/pick-up.
The Dedicate a Star Program does not represent an official astronomical designation.
The H.R. MacMillan Space Centre is a non-profit community resource that brings the wonders of space to Earth, while providing a personal sense of ongoing discovery. Through innovative programming, exhibits and activities, their goal is to inspire sustained interest in the fields of Earth science, space science and astronomy.
They are currently offering virtual programs, online resources and onsite programming.