The Museum of Vancouver's next webinar will explore the concept of shopping Indigenous First and outline the importance of supporting Indigenous businesses this holiday season.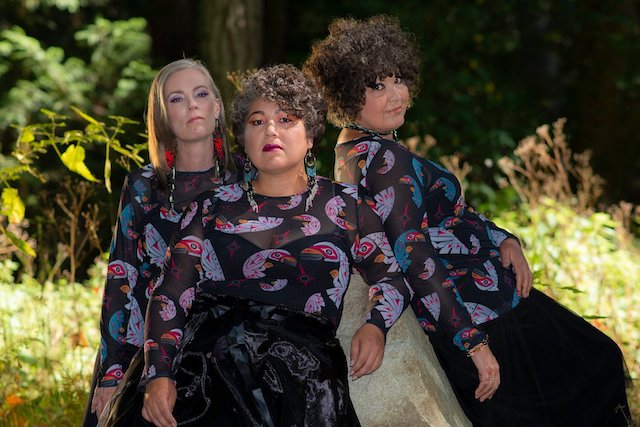 MOV Webinar: Shopping Indigenous First
When: Saturday, November 28, 2020 12:00pm to 1:30pm
Where: Online (Zoom)
Tickets: $1-$10 Sliding Scale (+fee/GST)
Have you ever wondered if it is appropriate to wear Indigenous art clothing if you are not Indigenous? Have you wondered how to source Authentic Indigenous Makers?
Ay Lelum will discuss the impact of non-Indigenous allyship and how others should support by wearing and purchasing such products. With the shift in consumer consciousness of wanting to support Indigenous and BIPOC businesses, they will also discuss how a consumer can identify Authentic Makers.
Not only will Ay Lelum outline what they do as a Second Generation Coast Salish Design House, they will also share other like-minded Indigenous businesses and markets to support.
About Ay Lelum's Latest Collection
Ay Lelum went into full production mode as Sisters, Aunalee and Sophia independently launched their dynamic new collection, presenting it online in photo and video format for the F/W 2020 Season.
The featured brand captured the essence of Coast Salish art, language, and music through their showcase of wearable art garments, featuring Traditional Coast Salish artwork by their Father, William Good and Brother Joel Good of the Snuneymuxw First Nation. The video launch features their exciting new music in conjunction with the collection–available on major streaming platforms.
Join Ay Lelum for a virtual shopping event at 2:00pm (following the webinar) to view their newest collection and interact with them directly on Facebook Live.