On November 19th, you can unlock access to The Donut King, a film by Alice Gu, through donut shops across Canada. In Vancouver, you can get digital access via Cartems.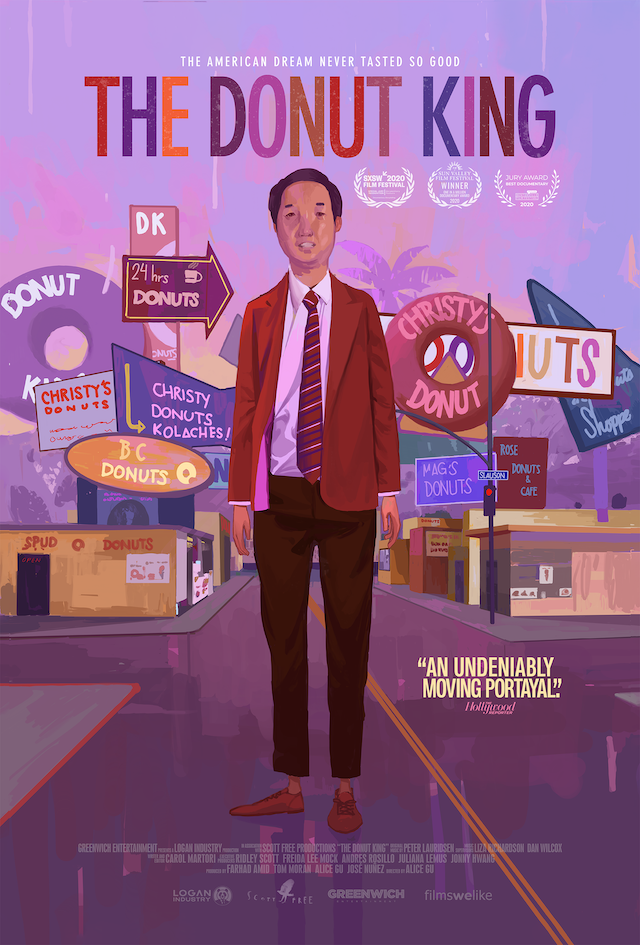 The Donut King
Release dates: November 19 to December 31, 2020
Access: Pre-order here for $9.99
Watch: Online
The Donut King tells the story of the rise and fall of Ted Ngoy, a Cambodian refugee who escaped genocide and overcame poverty to build a life for himself – and hundreds of other immigrant families – by baking America's favourite pastry and building an unlikely empire of donut shops.
"He is almost single-handedly responsible for his compatriots' domination of the mom-and-pop donut shops in SoCal, of which 80% were owned by Cambodians by the mid-1990s."

~ Asian CineVision
Ted sponsored hundreds of visas for incoming refugees and helped them get on their feet teaching them the ways of the donut business. By 1979 he was living the American Dream. But, in life, great rise can come with great falls. Ted's story is one of fate, love, survival, hard knocks, and redemption.
Founded by award-winning documentary filmmaker Ron Mann (Grass, Comic Book Confidential, Carmine Street Guitars) Films We Like is a boutique distributor of documentary, independent, and international films in Canada. 
Related: Film