In my line of work, September usually means three things: Posts about corn mazes, film festival screenings and galas, and emails from playwrights promoting their awesome new Vancouver Fringe Festival productions. Everything looks a bit different this year, including the Fringe Fest, but it will be forging ahead with staggered dates, virtual events, and limited live performances September through December.
Vancouver Fringe Festival 2020
When: September 10 to 20; October 1 to 10; October 29 to November 8; and tentatively November 26 to December 6.
Tickets: Single ticket prices start at $15 and the Fringe membership fee, which is required to purchase festival tickets, starts at $7.
Where: Online and in person (limited). In order to meet the guidelines laid out in the BC Restart Plan, the in-person, concentrated festival events will be held at fewer venues and with social distancing in place (maximum capacity of 50).
The 2020 Vancouver Fringe Festival kicks off on September 10 at 6:00pm with its Opening Night Free-For-All, which will take place virtually. Patrons are invited to join this online gathering for inside scoop on the highly anticipated 2020 Digital Program Guide, info regarding September programming, and plans for the events taking place from October to December.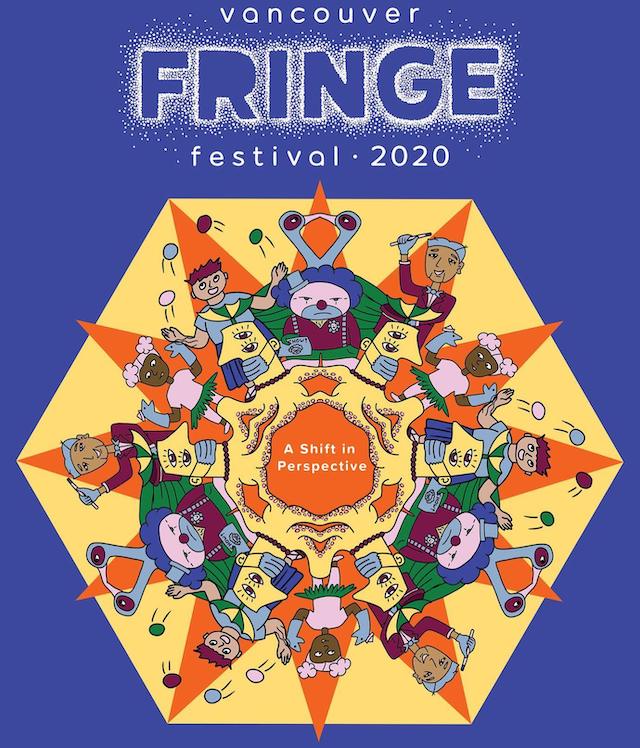 September Lineup
In partnership with Ruby Slippers Theatre, Playwrights Theatre Centre, Playwrights Guild of Canada and Savage Society, The Vancouver Fringe Festival is thrilled to present Advance Theatre: New Works by Diverse Women, 2020. Curated by Tai Amy Grauman (Métis, Cree, and Haudenosaunee), these works showcase dramatic readings of plays written by Indigenous women.
Ūtszan | Performance Works | September 14 at 1:30pm
Written by Yvonne Wallace; Directed by Marisa Smith
The In-Between Place | Performance Works | September 15 at 1:30pm
Written and directed by Nyla Carpentier
Women of Papiyek | Performance Works | September 16 at 1:30pm
Written and directed by Quelemia Sparrow
Turtle's Island | Performance Works | September 17 at 1:30pm
Written by Brenda Prince; Directed by Renae Morriseau
The Seventh Fire | Performance Works | September 18 at 1:30pm
Written by Lisa C. Ravensbergen; Directed by Lisa C. Ravensbergen, Christine Quintana, and Laura McLean
Art Heist | Yellow Crane Pad on Granville Island
September 11, 12, & 18 at 7:00pm, 7:20pm & 7:40pm;
September 13 & 20 at 3:00pm, 3:20pm & 3:40pm;
September 19 at 6:00pm, 6:20pm & 6:40pm
Co-created by TJ Dawe and Ming Hudson; Directed by TJ Dawe
Judith Fair: an outdoor variety night
Picnic Pavilion on Granville Island | September 12 & 13 at 7:00pm
Performed by Raven John, Lili Robinson, Siobhan Barker, Cherine Amr, Caroline Hébert, Jackie T Hanlin & Nathania Bernabe, Bella Dé Colletage & Isla Lesbos, Ragini Kapil, Liesl Lafferty, and Alex Masse
Hard 2 Kill | Performance Works | September 15-18 at 7:30pm; September 19 at 8:00pm; September 20 at 5:00pm Written and directed by Richard Lett

The Hills Have Pens: A Generative Hillside Writing Workshop for Equity-Seeking Artists | September 20 1:00pm to 3:00pm at Picnic Pavilion
BIPOC Fringe Gathering | September 17 12:00pm to 2:00pm via Zoom
Programming for the staggered festivities from October to December will be announced at a later date. Follow the festival on Facebook for more info.