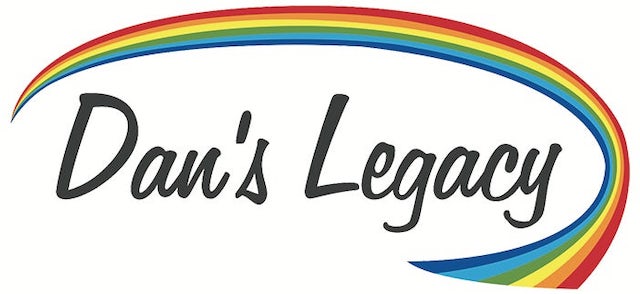 Chefs in the House, an event series spanning October and November, is a virtual fundraiser for Dan's Legacy BC.
Amidst the busy gala fundraising season, one event always stood out to me: The Dan's Legacy Chefs Charity Dinner. The delicious multi-course gourmet meal was made with surplus ingredients and prepared by a handful of talented local chefs. Due to COVID-19 we cannot be together so the organization has come up with a very clever, and tasty, alternative.
Chefs in the House Virtual Fundraiser for Dan's Legacy
Tickets are $50 each, or purchase a 5 Class Pass for $175.
Tickets are eligible for a $25 tax receipt.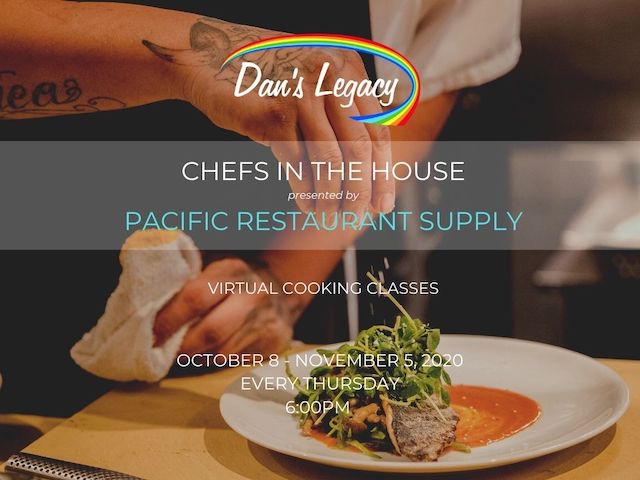 Every Thursday from October 8 to November 5, 2020, Zoom in to the "Chefs in the House presented by Pacific Restaurant Supply" virtual fundraiser, and learn the secrets of gourmet cooking from the pros. All funds raised go towards Dan's Legacy's counselling and life-skills programs for youth at risk in Metro Vancouver.
Join chefs Bruce Nollert and TJ Conwi (Ono Vancouver), Warren Chow (Vancouver Private Dining), Alannah Peddie (Frolic & Forage) and Shay Kelly & Kids (The Caterer) for a 1-hour, interactive cooking class, live on Zoom from the commercial test kitchen at Pacific Restaurant Supply. Participants are invited to cook alongside the chefs in their own homes, and will be provided with a shopping and prep list prior to the class date.
Since the start of COVID-19, Dan's Legacy has fielded a 50% increase in referrals from other agencies, as well as a 50% increase in youth hospitalized for psychosis, overdose and suicide attempts. Dan's Legacy's team of trauma-informed therapists go directly to the youth wherever they are, there is no wait list and its programs and counselling services are free.
Can't tune in to all the classes? No problem! Each one will be recorded and sent to ticket holders for private viewing later.
About Dan's Legacy
Dan's Legacy provides trauma and culturally-informed counselling and life-skills intervention programs for at-risk youth in Metro Vancouver. In the past five years Dan's Legacy has helped over 400 youth meet their educational, employment, and recovery goals.
Miss604 is the proud Social Media Sponsor of
Chefs in the House for Dan's Legacy BC.
Related: Surplus Food to Feed the Homeless, How Dan's Legacy and Laid-off Chefs Are Helping