The BC Entertainment Hall of Fame ("BCEHoF") is inviting nominations for 2021 honourees in both StarWalk and StarMeritus categories. You can nominate someone who has made a significant contribution to the performing arts, film and television, and radio broadcast arenas in British Columbia. The call for nominations opens September 1, 2020 and runs through November 15, 2020.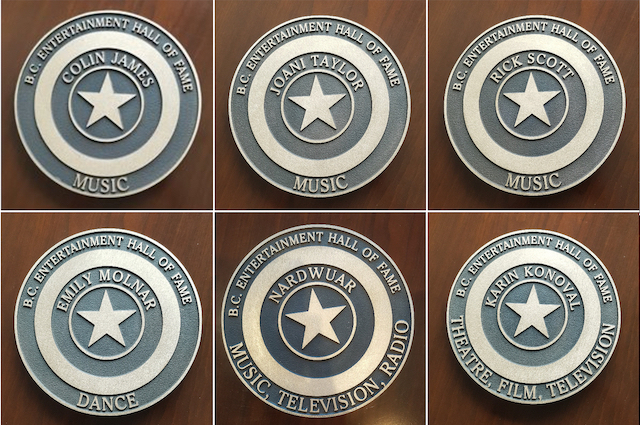 Nominations for the BC Entertainment Hall of Fame
In 2019, there were 8 new StarWalk and 5 new StarMeritus inductees. You can help someone be in the 2021 Hall of Fame by submitting a nomination online here.
About the BCEHoF
The first StarWalk plaques embedded in the sidewalk along Granville Street were unveiled on July 24, 1994. Since then the BCEHoF has honoured almost 300 people of British Columbia who have made an outstanding contribution to performing arts and entertainment across Canada and around the world, but most specifically in BC.
In 1996, the StarWall, was unveiled inside the Orpheum Theatre, on the corner of Smithe and Seymour street, downtown Vancouver. The StarMeritus inductees (previously known as the Pioneer Award) are recognized with brass plaques on display and added in 2005.
Follow the BC Entertainment Hall of Fame on Facebook for more info.
Miss604's Rebecca Bollwitt is the Vice-President, Marketing on the Board of Directors for the BC Entertainment Hall of Fame.