The BC Entertainment Hall of Fame ("BCEHOF") has announced its 2019 BCEHOF inductees. These 8 new StarWalk Stars and 5 Pioneer Stars from the world of music, dance, theatre and  film/television will join the 275+ previous inductees who have been recognized for their significant contribution to the province's entertainment industry and cultural landscape.
BC Entertainment Hall of Fame 2019 Inductees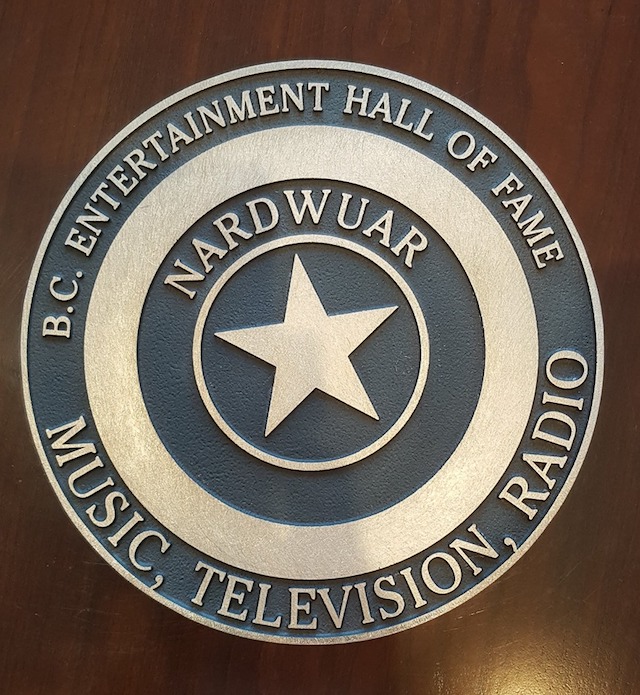 The BCEHOF is divided into 2 prestigious categories: StarWalk Stars and Pioneer Stars. The StarWalk inductees are individuals who have enhanced the province's cultural profile, both locally and on the world stage.
2019 StarWalk inductees:
Colin James – 7-time Juno award winner
Emily Molnar – Artistic Director, Ballet BC
Bob Buckley – Composer and musician
Nardwuar – Media Personality 
Karin Konoval – Film, television and stage actress
Moira Walley-Beckett – 3-time Emmy Award winner, producer and actress
Rick Scott – Musician and recording artist
Joani Taylor – Jazz Vocalist
The Pioneer inductees are those who have left an indelible mark on BC's entertainment landscape and this year include producer and writer, Jeff Groberman; actress and artistic director, Anna Hagan; legendary entertainers from the 1940's, The Crump Twins; concert promoter, Mel Warner; and film, television and stage actor Terrance Kelly.
StarWalk Star members are recognized with a featured star on the Walk of Fame on Granville Street in downtown Vancouver and on the StarWall Gallery in the historic Orpheum Theatre upper lobby. Pioneer Star members are acknowledged on the Honour Plaque in the Orpheum lobby.