On this day 75 years ago at 7:04am air raid sirens began to blare out all over wartime Greater Vancouver to mark VE Day (Victory in Europe).
VE Day Celebrated in Vancouver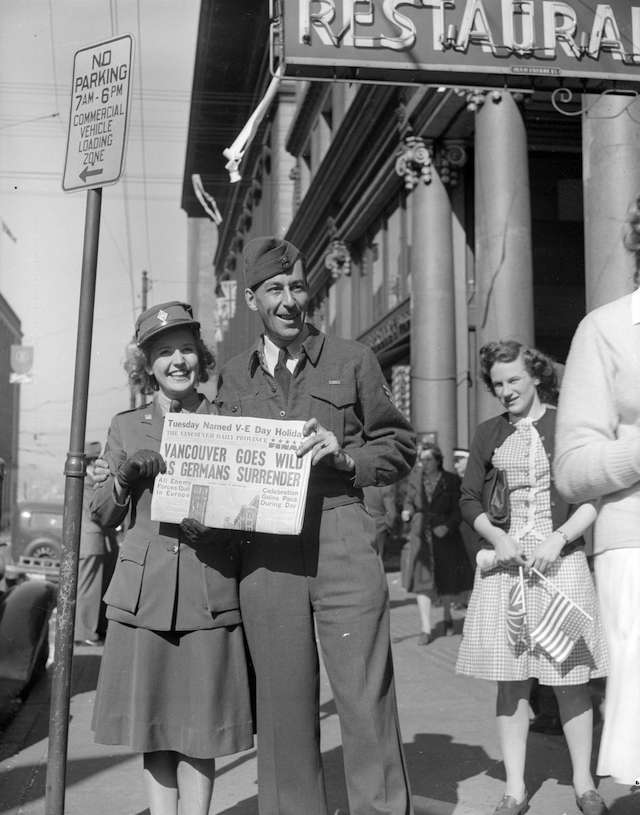 This marked the end of the conflict with Hitler's Germany, with surrender on May 7, 1945, and May 8, 1945, being declared officially as V-E Day.
More from the City:
In Vancouver and all cities in allied countries, women, children, and men flocked out from their daily activities to begin the celebrations. Wild crowds blocked street cars as they took over the Bond Shell in front of the post office and jammed West Hastings, spilling over on to Granville St.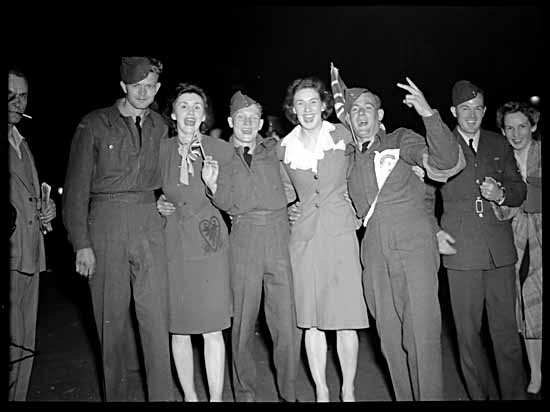 "Of course, each one will celebrate the end of the war in his or her own way, but I further suggest that our jubilation be tempered with the thought that there will be little joy in thousands of Vancouver homes where an only son, or several sons or other members of the family have given their lives to make V-Day possible." Mayor Cornett in a statement regarding V-Day (1945).
The City of Vancouver Archives have put together a collection of V-E Day photos that you can watch in a carousel on YouTube here.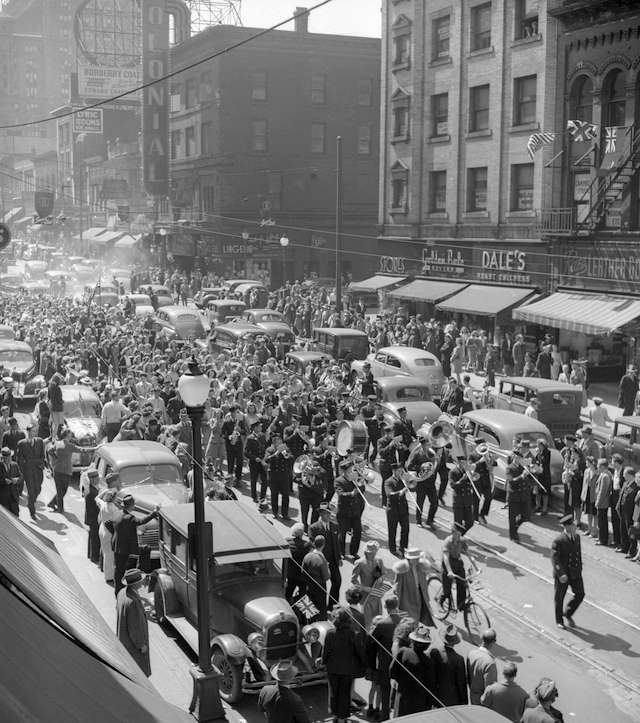 The Royal Canadian Legion writes: "Today, we remember the 1.1 Million Canadians who served to defend our freedoms and the over 45,000 who paid the ultimate sacrifice in the Second World War. 75 years later We Will Remember Them."
For more information and history, I recommend following Vancouver's own Seaforth Highlanders on Twitter, today and everyday.
Related: 800 Liberation Tulips Now Blooming