The Britannia Mine Museum will once again be welcoming visitors to its historic educational tourist destination as it reopens to members and local Squamish residents on the weekend of May 30-31, and to the general public on Monday, June 1, 2020.
The Britannia Mine Museum Re-Opens
It's one of my favourite local attractions because it is FULL of history (and there was a time when my whole family took a zodiac up Howe Sound to get there). The Britannia Mine Museum was established in 1974 as a non-profit organization to celebrate the contributions of mining and minerals to society, the history of the storied Britannia Beach community and the ideas and practices of environmental renewal and sustainability.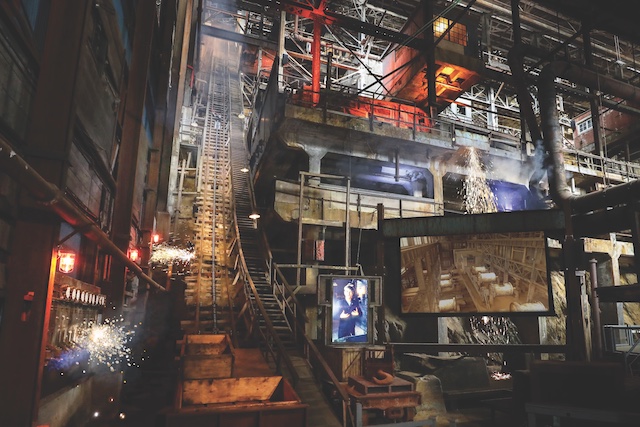 Operating hours will be 9:00am to 5:00pm with limited guided tours and BOOM! showings in order to maintain proper physical distancing. There will be new COVID-19 safety measures and procedures in place, including enhanced staff training, opening with limited attendance and tour sizes, advanced ticketing and reservation required, accommodating appropriate physical distancing, and implementing site sanitation protocols.
The Museum is multi-award winning and highly regarded, consistently receiving 4.5 stars (out of a possible 5) on TripAdvisor. It provides visitors with a unique blend of experiences, serving as a tourist destination, an adventure attraction and an education venue that allows guests to leave with a better understanding of mining in BC: its past, present and future.
Visitors can enjoy fun, educational exhibits, attractions and crowd favourites, like:
BOOM! Mill Show: A live-action, multi-sensory special effects experience that brings the historic 20-storey Mill building back to life, transporting visitors back in time to the 1920s when the Mine was booming as the largest copper producer in the British Commonwealth.
Historic Mill Building: A National Historic Site and one of the last remaining gravity-fed concentrator mills in North America, the 20-storey Mill building has been the symbol of Britannia throughout the years. Restored in 2007, each of the 14,416 panes of glass was hand-puttied into the frames to maintain its heritage and the building can be seen from miles away on the Sea-to-Sky highway.
Underground Mine & Train Ride: A memorable underground train that takes visitors deep inside a mining tunnel where they will experience what life was like for miners in the 70 years Britannia existed as a mine.
Beaty-Lundin Visitor Centre: The central exhibit hall that houses several mining displays, a mineral gallery, theatre space, and gift shop.
Machine Shop – The 1908 Machine Shop is home to a number of historic machines and equipment donated by mining companies from across the country.
The Britannia Story Building – A fully restored heritage building that features the stories of the Britannia Beach community ranging from love letters and antiques to historic photos and videos of former Copper Queens, showcasing what life was like in the old mining town.
Gold Panning Area – A scenic boardwalk and cedar-post covered area where people can spend hours panning for gems and real gold.
Follow the Britannia Mine Museum on Facebook and Twitter for updates. The Museum is located right off the Sea to Sky Highway at 1 Forbes Way, Britannia Beach.