Coquitlam is paying tribute to all moms this week as we approach one of the most unusual Mother's Day celebrations in history. To celebrate Mother's Day in Coquitlam, City staff have created a CoquitlamSPIRIT package filled with creative ways we can all show appreciation for our moms – even if we can't be with her in person.
Mother's Day in Coquitlam
This package includes:
Easy craft ideas for kids
Fun ways to surprise Grandma
Local gift ideas from shops offering pickup and delivery
Takeout and delivery brunch options
Plants that would make ideal gifts
#SupportLocal restaurants and businesses offering Mother's Day gifts and celebrations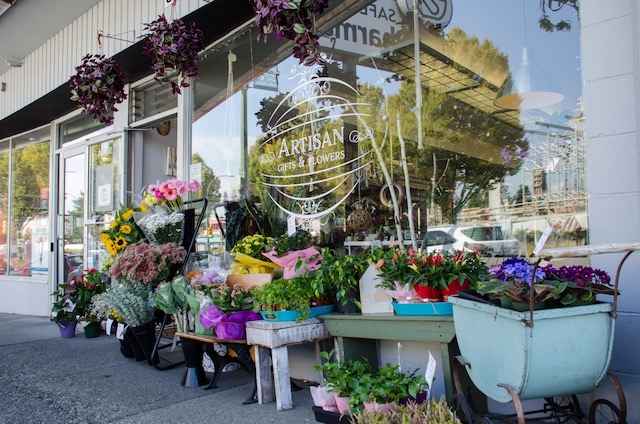 CoquitlamSPIRIT Package Highlights
Get Crafty: For the first time in history, kids won't be coming home from school with their lovingly prepared Mother's Day presents. Visit CoquitlamSPIRIT's Child Activities page for some fun and easy crafts kids – and dads – can do at home to give to mom on her special day.
Cook Up Something Special: How about cooking up a favourite meal for mom? Or making breakfast in bed? We have included some of our favourite and easy-to-make recipes on our website.
Surprise Grandma: Put a smile on grandma's face, too. Visit the website to find out about our Grandma Day Door Surprise suggestion.
#SupportLocal Gift Ideas: Think flowers, baked goods, frozen treats, boutique gifts or takeout brunch. VisitCoquitlam.ca has some helpful lists of local restaurants and businesses that are open – and ready – to serve you. Can't see mom in person? Check out your options for delivering a bouquet to her doorstep. Or choose a plant that will make a great addition to balcony or backyard planters.
Visit the website for these – and more – ideas. Also, we'd love to see your stories on social media about ways you've been showing your #CoquitlamSPIRIT.
Mother's Day Contest
Enter the City of Coquitlam's #CoquitlamSPIRIT Mother's Day Contest! They've giving away:

$50 to Floral Melody
$50 Pasta Polo
$50 to Coffee + Vanilla
To enter the contest, follow City of Coquitlam on Instagram, like their #CoquitlamSPIRIT Mother's Day Contest post and comment with how you would celebrate your mom. One winner will be randomly selected and announced on Friday, May 8 by 10:00am.
A digital release form will be required to be signed and contact-less pick-up will be arranged. Winner must pick-up prize by Friday, May 8, 2020 at 3:00pm.
About CoquitlamSPIRIT

Part of the City's response to the COVID-19 pandemic, CoquitlamSPIRIT provides free activities and resources to help residents stay active, healthy and connected while they practise physical distancing.
Coquitlam residents are encouraged to follow the City of Coquitlam on social media on Facebook and Twitter and download the CoquitlamConnect mobile app for up-to-date City information.