Every night at 7pm we get the opportunity to not only salute our frontline workers, but to also have a shared, collective experience. From our yards, windows and balconies we come together to show our appreciation and now Gratitudo, a locally-developed app, aims to enhance that experience.
Gratitudo App Enhances 7pm Cheer Experience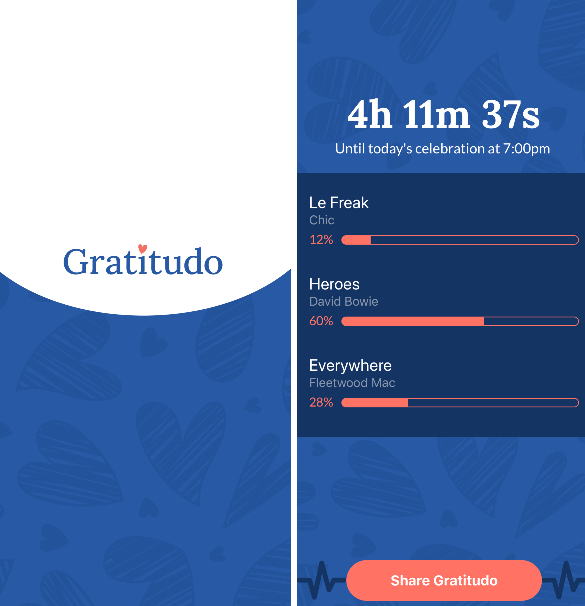 How it Works
Tune in, cheer, sing-along!
Every day, Gratitudo will countdown to the 7pm cheer for frontline heroes – make sure to turn on notifications! The event begins each night at 6:58pm, where a special pre-show highlighting heroes from your local community will be shown. At 7pm, the group cheer will begin, followed by a user-voted song of the night, which can be sung together in karaoke fashion as the words appear on the screen.
After the cheer and song, the app will close by highlighting a frontline responder or "Hero of the Day" selected from a variety of submissions.
Developed by Beanworks, the project is entirely self-funded with the app being 100% free with a zero advertisement policy. As the cheer was a grassroots movement, Gratitudo aims to promote its adoption and continue to keep the focus on the frontline heroes and away from commercialization. By supporting the cheer and sharing daily stories of ordinary people doing extraordinary things, Gratitudo seeks to affirm that physical distancing doesn't have to mean social distancing.
You can download the app now in the app store.