At this time of year, as BC Youth Week's longstanding social media partner, I would be scrolling through dozens of events all scheduled for May 1-7, 2020. Due to COVID-19, BC Youth Week will look quite different this year but a handful of organizations have found clever ways to continue to celebrate and engage with youth through online initiatives. Here's a list of Coquitlam events happening online: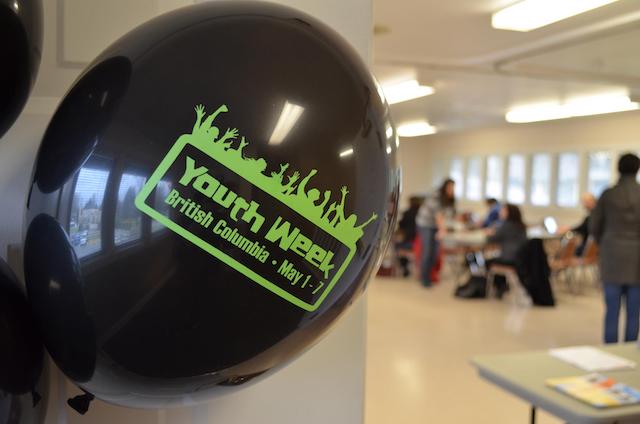 BC Youth Week: Coquitlam Events Happening Online
A message from the Mayor of Coquitlam:
"…From May 1 to 7, let's all make some time to cheer on our youth. Right now, the milestones and celebrations that connect our community are more important than ever, and there is no better reason to rejoice in the contributions of our young people and future leaders.

In keeping with Youth Week, I'd like to focus on our local young people for this week's round of shout-outs.

Kudos to the talented Dani Black, a 16-year-old musician who raised more than $17,000 for food banks while entertaining home-bound residents through her Music for Meals online concert in April.

I'd also like to acknowledge our Youth Council, which meets every two weeks – and continues to do so now, online – to create awareness about youth issues and to plan activities and opportunities to give back.

I want to acknowledge students at Glen Eagle High School who are putting their music towards their cause – the Downtown Eastside COVID-19 response.

And a shout-out also goes out to Coquitlam's many youth volunteers, who keep coming back every year to help out with our programs. The City wouldn't be able to offer everything we do without their hard work and support.

With creative, caring and enthusiastic youth like these, our future is in good hands. So we ask everyone to stay safe, flatten the curve and this week, let's do it while celebrating our youth."
[Read the full message]
May 1, 2020: Photo Challenge
Get inspired with daily photo prompts and create your own collection of photos throughout the entire month of May.
May 2, 2020: Scavenger Hunt
Follow daily clues on social media to find painted rocks placed in Coquitlam's hidden gem parks. Each rock has a clue painted on it. Arrange the clues to reveal a secret word.
May 3, 2020: Sundae Funday
Get creative and make your own delicious masterpiece to indulge in with your virtual youth leader.
May 4, 2020: Virtual Hip Hop
Learn a hip hop routine from your virtual youth leader
May 6, 2020: Walk About Wednesday
Let's get some exercise! Walking is great for physical and mental health, and there are multiple parks and trails to enjoy in Coquitlam.
May 7, 2020: Tri-City REACH Awards Ceremony
Tune in for the virtual awards ceremony and celebrate youth who made contributions to positively benefit others, the community and the environment.
What makes BC Youth Week so great is that it's for youth, by youth, and it's encouraging to see this community celebration persevere. Follow BC Youth Week on Facebook and Instagram for more info.