We've seen virtual music lessons and concerts, but how about a virtual gardening, farming and learning about where our food comes from? BC Agriculture in the Classroom Foundation ("BCAITC") has a multitude of free online resources, lesson plans, and activities to support learning about agriculture and food from home!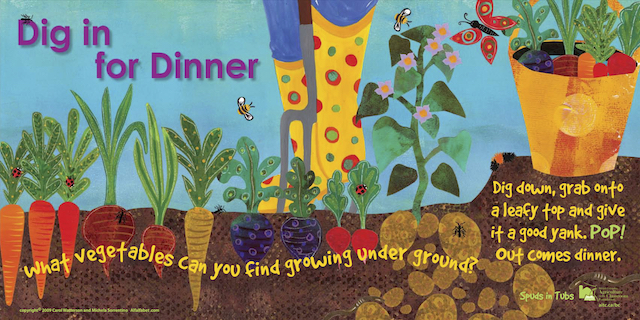 "BCAITC is able to assist students, teachers, and parents with at home learning during the current COVID-19 pandemic. We offer a wide range of free elementary, intermediate, and secondary level agri-food educational materials that anyone can download from our website at any time," said Pat Tonn, BCAITC Executive Director.
"Now more than ever, we believe that it is essential to focus on the important aspects of agriculture, food, and health and provide students with valuable learning opportunities."
Agriculture in the Classroom… at Home
Geared for grades K-12, the organization's tools provide valuable agriculture, math, science, art, language arts, technology, and career learnings for children across British Columbia.
Additionally, fun agricultural trivia contests are also being hosted on the organization's social media sites this spring. More resources and activities are being added to BCAITC's online sites on a regular basis.
Some fun resources I found:
Apples of BC (worksheet, lesson plan)
Alfabet Colouring Pages (PDF)
10 Reasons to Buy Local Food (PDF)
All About BC Honey (PDF)
BC Blueberries (primary lesson, intermediate lesson)
Salsa! (lesson plan) bonus: How far did your corn bean salsa travel?
…and many more! Search by grade, type of lesson (handout, worksheet, presentation, lesson plan etc.) and subject (math, marketing, sciences, social studies etc.)
New this spring, BCAITC is hosting weekly storybook readings on Instagram Live and Facebook Live; families are invited to tune into the virtual agriculture adventures. BCAITC has also compiled a comprehensive schedule of weekly downloadable online lesson plans to extend the books' learnings.
Related COVID-19 online learning posts: Science World's Online Resources for at Home Activities, NFB Has Free Online Learning Resources for Parents and Teachers, NFB Has Over 4,000 Free Films Online