Starting this week, you can tune into Vancouver Art Gallery live stream curators' talks as a part of their new Art Connect series. Follow a virtual tour around current exhibitions and hear from guests from local and international arts communities.
Art Connects: Vancouver Art Gallery Live Stream Curators' Talks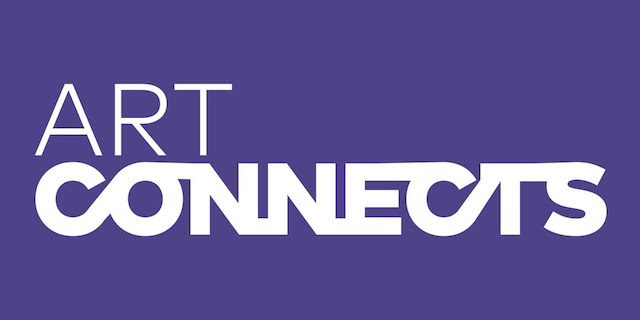 When: Tuesday and Fridays (starting March 31, 2020)
Where: Vancouver Art Gallery's Zoom channel
Admission: Free, register online for the Zoom details. Upon registration, attendees can submit questions and chat directly with fellow attendees during the live stream.
In response to temporary closure of the exhibition spaces due to the current global health pandemic, Arts Connect online gatherings encourage dialogue and connection during this new age of physical distancing. They are free for everyone to join and the weekly conversations will be interactive in nature.
For the first talk on Tuesday, March 31 at 1:30pm, join a special preview of the exhibition, The Tin Man Was A Dreamer: Allegories, Poetics and Performances of Power, with curators Grant Arnold and Mandy Ginson. Together, the curators will walk through the exhibition and speak to the importance of bringing together recent acquisitions from Gallery's permanent collection to make exciting exhibitions that deal with contemporary issues of our time. Register here »
On Friday, April 3 at 4:30pm, join Afro Van Connect founders Dae Shields and Buni Kor to discuss freestyling, power and exchange in music. Joined by artist Quentin VerCetty, they will share their thoughts on Black spaces, speculative futures and Afrofuturism, before presenting a live freestyle performance. The discussion will be moderated by Stephanie Bokenfohr, Adult Programs Coordinator. Register here »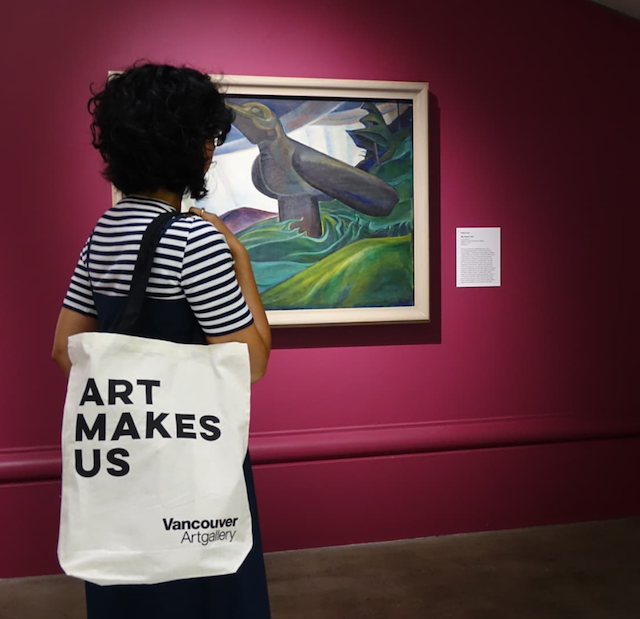 Art has the power to connect individuals, communities and cultures. No matter its form, art encourages communication, broadens perspectives, enriches the mind and renews the spirit. During challenging times, art can uplift the community through enriching and culturally meaningful experiences. Stay tuned for next week's schedule.
Extended Schedule
Tuesday, April 7, 2020 at 1:30pm: Ashlee Conery and Tarah Hogue
In conjunction with the exhibition lineages and land bases, Ashlee Conery, Curatorial Coordinator—Interpretation, and Tarah Hogue, Senior Curatorial Fellow, Indigenous Art, will reveal the curatorial decisions and interpretive lenses used in the exhibition to reframe understandings of Emily Carr's paintings and bring to light the basketry made by her friend of 33 years, Sewiṉchelwet Sophie Frank.
Friday, April 10, 2020 at 4:30pm: Howie Tsui and Diana Freundl
In conjunction with the exhibition Howie Tsui: Retainers of Anarchy artist Howie Tsui and Diana Freundl, Interim Chief Curator / Associate Director, will reveal, for the first time, the artistic and curatorial decisions reached to commission a twenty-five-metre, hand-drawn animation that threads together the social and political realities of past and present-day Hong Kong.
Tuesday, April 14, 2020 at 1:30pm: Matilda Aslizadeh with Grant Arnold
Matilda Aslizadeh's sculptural video installation Moly and Kassandra (2018) addresses the relationship between culture and resource extraction by precisely interweaving statistical charts with images of monumental excavations into the surface of the earth and scenes of operatic divination. Join the artist, in conversation with Grant Arnold, Audain Curator of British Columbia Art, to discuss themes of economic policy, divination and agency in her work and the upcoming exhibition NEXT Matilda Aslizadeh: Moly and Kassandra.
Friday, April 17, 2020 at 4:30pm: Spring Reading with Indigenous Brilliance
In celebration of National Poetry Month, the Vancouver Art Gallery is pleased to virtually host Indigenous Brilliance's Spring Reading Session, presented in conversation with the exhibition Shuvinai Ashoona: Mapping Worlds.
Tuesday, April 21, 2020 at 1:30pm: Panel: How Can Museums be Spaces for Healing?
Abby Chen is the Head of Contemporary Art and Senior Associate Curator at the Asian Art Museum of San Francisco. Regan Pro is the Kayla Skinner Deputy Director of Education & Public Engagement at the Seattle Art Museum, where she develops arts learning opportunities centered on equity, relevancy and curiosity. Melissa Lee is the Director of Education and Public Programs at the Vancouver Art Gallery, where she oversees public programs designed for diverse audiences of all ages to enhance the understanding of the Gallery's over 12,000-piece art collection and of travelling contemporary and modern exhibitions.
Friday, April 24, 2020 at 4:30pm: Art and Humour: Ese Atawo and Courtenay Mayes
Ese Atawo is a Nigerian-Canadian actor and comedian. Raised in Toronto, ON, Atawo's love of live performance began through participation in local theatre and festivals. Courtenay Mayes (she/her) is an artist living on the unceded territories of the Coast Salish communities. Exploring the healing arts and other realms of consciousness, her performative sensory experiments are informed by dreams, writing, literature and psychotropic experiences.
Tuesday, April 28, 2020 at 1:30pm: What is Live? With Stella Lochman
In this edition of Art Connects, Stella Lochman, Manager of Public Engagement at the San Francisco Museum of Modern Art, will discuss this shift towards live, virtual programming. She will also share her current interest in online performative exercises, Happy Hours, Vogue Jams and quarantine dance parties.
Friday, May 1, 2020 at 4:30pm: An Introduction to Voguing and Ballroom Culture
SPEAKERS: Ralph Escamillan, Founder of Van Vogue Jam and Kiki Mother Gvasalia, Vancouver, with Slim Xtravaganza, New York City; Isla Cheadle, Founder of Banjee Ball, House of Ebony, Los Angeles; Twysted Miyake-Mugler, Founder of Toronto Kiki Ballroom Alliance, Toronto
Tuesday, May 5, at 1:30pm: Preserving the Collection in Times of Crisis with Tara Fraser
In this fascinating talk, Tara Fraser, Head Conservator, will discuss the complexities of preservation during this time of closure and quarantine as she continues to care for the more than 12,000 works of art in the Vancouver Art Gallery's collection. The limitations of space, humidity and seismic upgrades will be discussed as key factors in her daily problem-solving routine of prolonging the lives of artworks and preserving the collection.
Friday, May 8, at 4:30pm: The Joy of Painting with Jean Paul Langlois
After a brief introduction to his work with Art Rental & Sales Manager Zoe Mackoff de Miranda, Langlois will captivate audiences with a performative painting session in his studio. While he paints, Langlois will talk about the techniques he uses and answer questions from the audience.
Friday, May 22 at 4:30pm: Re-opening Museums in a Post COVID World
SPEAKERS: Daniel Szehin Ho, Lisa Movius, Tina Pang and Karen Smith
Tuesday, May 26 at 1:30pm: Artist Talk: Ken Lum
In this edition of Art Connects, the Gallery invites Ken Lum to speak about his artistic practice. The renowned Vancouver-born artist will take a look back at a selection of his works in the Gallery's permanent collection and reflect on his first career retrospective, presented at the Gallery in 2011.
Related: Virtual Museum Tours in Vancouver