Warm up with Winter Jazz on Granville Island this month! Coastal Jazz and CMHC Granville Island present three days of free concerts (February 21–23, 2020) live at Performance Works on Granville Island.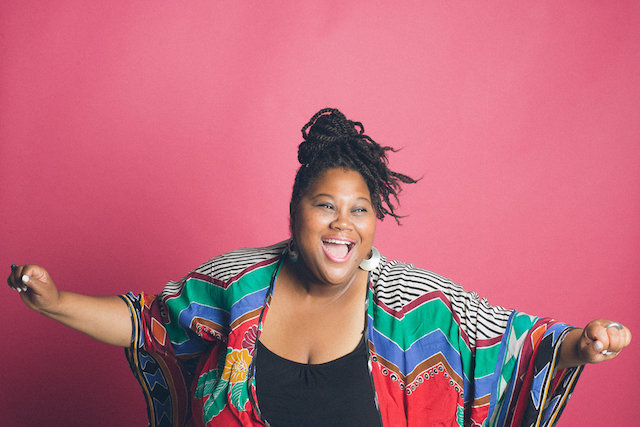 Winter Jazz on Granville Island
When: February 21-23, 2020
Where: Granville Island
Tickets: FREE! RSVP for a chance to win prizes
From funk and blues to a new jazz twist on traditional Korean music; from sweeping cerebral improvisation to tasty straight-ahead jazz guitar; there's something for everyone.
Friday night starts the weekend in a groovy pocket when Lydia Hol and her band combine '60s soul, psychedelic rock, sequins and style. She's followed by local soul stalwart Dawn Pemberton, whose gospel-tinged voice has won her a WCMA Award as well as the hearts of everyone who hears her. Her powerful sound and stage presence make her the new queen of Canadian soul!
At 1:00pm Saturday afternoon, one of Vancouver's finest jazz guitarists David Sikula leads his quartet through original compositions and tasty standards. With Jon Bentley, James Meger and Joe Poole. Sarah Kim's Watermill Project interweaves traditional Korean music with modern jazz to stunning effect. With Itamar Erez, Eli Davidovici, and Mili Hong.
That night genre-bending artistry is on the menu as SICKBOSS and Jaimie Branch's Fly or Die II: Bird Dogs of Paradise push the boundaries between free jazz, rock and folk, and contemporary creative music. Led by guitarist Cole Schmidt, SICKBOSS is a who's who of Vancouver sonic all-stars. Trumpeter Jaimie Branch's latest project is the much-anticipated follow up to her debut, Fly or Die, which made numerous top 10 lists in 2017, including the New York Times, LA Times, Wire, and NPR.
Sunday afternoon features smoky-smooth Vancouver trumpeter/pianist/vocalist Bonnie Northgraves and her quartet, with tunes that recall the early jazz styles of New Orleans. The weekend ends with string-master Itamar Erez and his quartet exploring the styles of the world through a jazz lens.
For more information follow Costal Jazz and Blues Society on Instagram, Twitter and Facebook.