The Urban Grind returns for 5 Tuesday in March with great perks! This spring you can stay in shape, and get entry into one of the city's top attractions, as you climb up 633 steps at Harbour Centre to the Vancouver Lookout.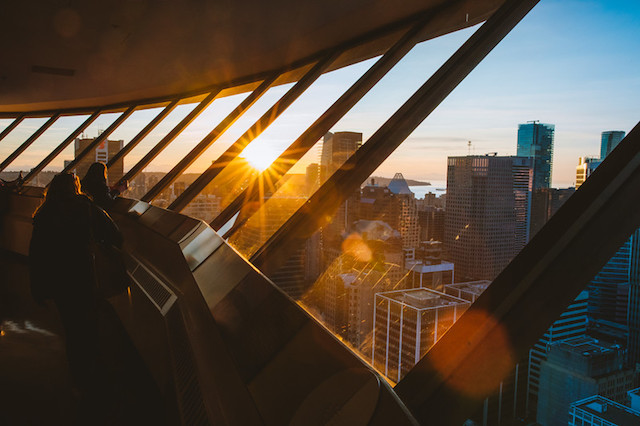 The Urban Grind
When: Every Tuesday in March 2020; March 3, 10, 17, 24, 31.

Climbers will have the opportunity to customize their workout by completing the route as many times as desired between 4:30pm to 6:30pm.

Where: Harbour Centre lobby, 555 West Hastings Street, Vancouver
Cost: $5 (includes unlimited circuits). RSVP on Facebook for updates.
Participants will be rewarded with a stunning 360º aerial view at the Vancouver Lookout, a refreshing beer, and DJ entertainment. Additionally,
every participant will receive a $5 voucher for Harbour Centre's
Food Court and shops.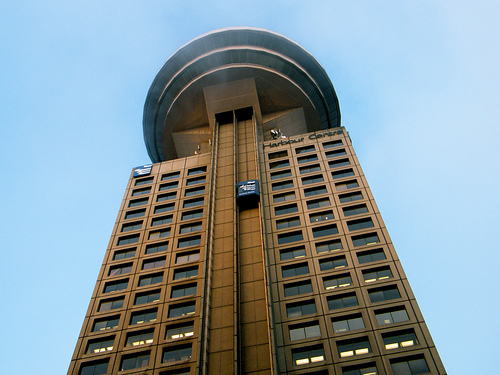 Climbers have the ability to customize their workout by completing the
route as many times as they like during the allotted time. On March
31st, timing chips will be available for people who want to race to the
top or set a personal record.
Coat check will be available for a minimum donation of $2 per item.
All proceeds from the coat check will benefit The Kettle Society, a
local mental health charity.
Fun fact! The first man to walk on the moon, Neil Armstrong, left a set of footprints in concrete at Harbour Centre!
Follow Harbour Centre on Twitter, and the Vancouver Lookout on Twitter, along with the tag #UrbanGrind for more information.