When I'm standing up in the Southside for a full 90 minutes I love seeing the ripple of the City of Vancouver flag waving in the stands.
"By Sea, Land, and Air We Prosper" is our motto and it's the inspiration for the new Vancouver Whitecaps FC wave jersey, unveiled tonight as a part of Major League Soccer's 25th season launch.
New Vancouver Whitecaps FC Wave Jersey
The league's complete collection of adidas jerseys was revealed at a special New York Fashion Week event today. Vancouver's own Jacob Tremblay, an award-winning young actor, modeled the kit as the 'Caps representative.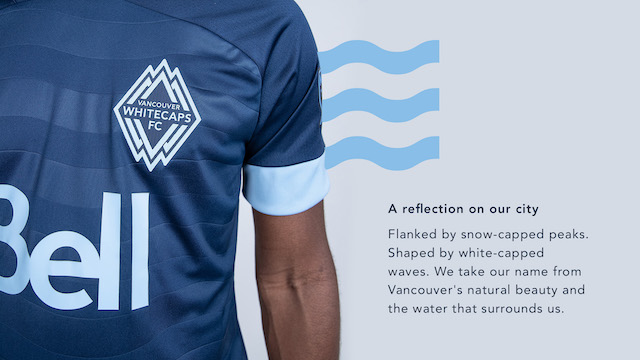 The wave jersey represents a reflection of Vancouver and the water that surrounds the city. The waves are also a nod to Vancouver's flag, which adorns the jersey's jock tag.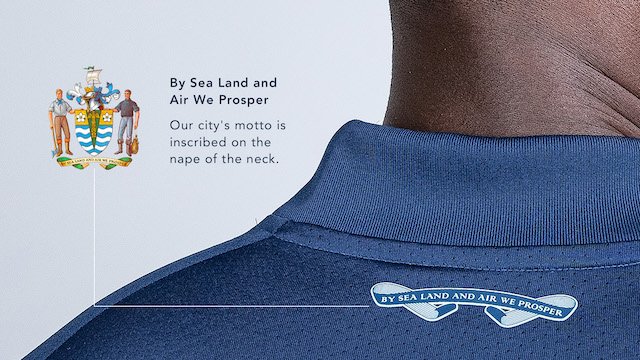 "Waves have been an important symbol for our club since Denny Veitch came up with the Whitecaps name back in 1973," said Mikkel Strøjer, Whitecaps FC vice president of brand and fan engagement. "The City of Vancouver's official flag and motto were the inspiration for our new kit and we were proud to collaborate with the Mayor's office to incorporate both in the design."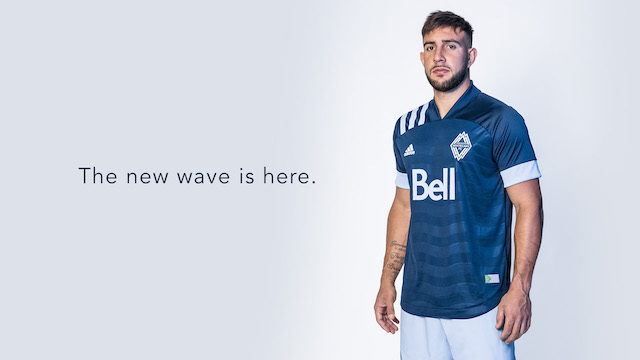 The Caps will play in their wave jerseys and smoke blue shorts for the first time on February 29th, their home opener against Sporting Kansas City. Shop the Whitecaps store at 385 Water Street in Gastown or online.