The Vancouver Whitecaps FC 2020 schedule has been released, featuring matchups with almost all 26 MLS teams, a visit from Nashville SC (May 16th) and more including the home opener on February 29th against Sporting KC.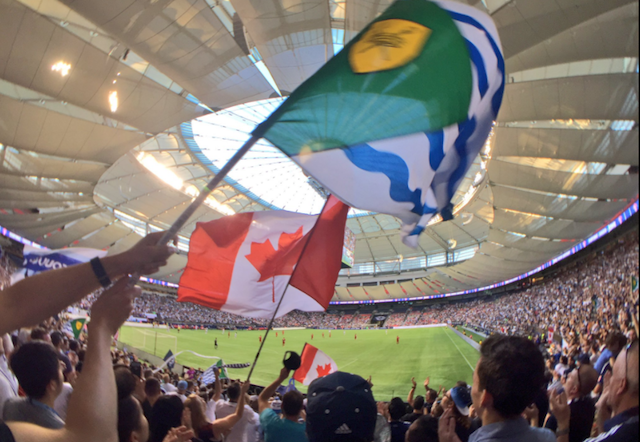 Vancouver Whitecaps FC 2020 Schedule
This is the earliest regular season kickoff for the 'Caps in their MLS history, highlighted by a matchup between the league's two newest Designated Players and former Liga MX star forwards in Vancouver's Lucas Cavallini and Kansas City's Alan Pulido.
Cascadia Derby Matches
On June 13th we'll host Seattle Sounders FC in the middle of a three-match, 11-day homestand including June 6th versus Canadian rivals Montreal Impact, and June 17th against New York Red Bulls. We'll end the regular season on October 4th at home against the Portland Timbers.
The 'Caps longest stretch of consecutive away matches includes back-to-back Cascadia tilts at Sounders FC on April 18th and at Timbers on April 25th, then visits to San Jose Earthquakes on April 29th, and to Toronto FC on May 2nd.
Each club will play 34 games (17 home and 17 away), facing conference opponents twice, and playing 10 games against non-conference opponents. The 'Caps will not play Eastern Conference sides Atlanta United FC, expansion club Inter Miami CF, and New England Revolution, three of the furthest geographical opponents from Vancouver, in the 2020 MLS regular season.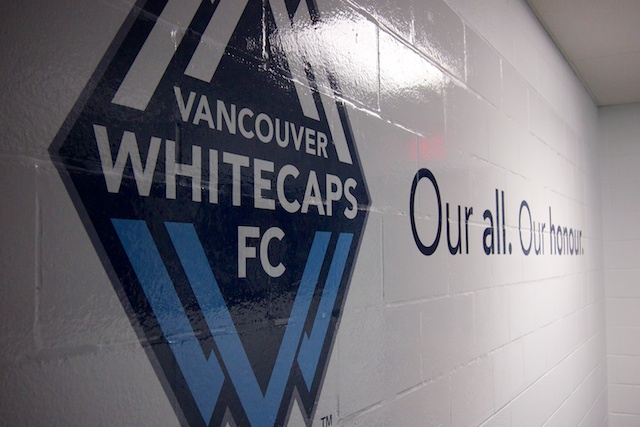 Canadian Championship
The 2020 Canadian Championship schedule was also announced this week, with Whitecaps FC entering competition in the Quarterfinal Round on July 7th to 16th, facing the winner of the matchup between Canadian Premier League sides FC Edmonton and Pacific FC.
Home Kick-Off Times
Five of the 'Caps 17 home matches have an afternoon kickoff time of 4:30pm or earlier, including the 1:3pm Decision Day tilt against the Timbers when all matches across MLS commence simultaneously. Of the 12 evening home matches that begin 6:00pm or later, 10 contests kick off at 7:00pm, while the February 29th season opener begins at 7:30pm. The 'Caps play 14 of their 17 home matches on a Saturday, two on Sundays and one on a Wednesday.
Holiday Matches
The 'Caps play on the road at Minnesota United FC on Canada Day. They also have three holiday long weekend matches.
Easter Weekend: Saturday, April 11th vs. LAFC
Victoria Day Weekend: Saturday, May 16th vs. Nashville SC
Canada Day: Wednesday, July 1st at Minnesota United FC
BC Day Weekend: Saturday, August 1st at Colorado Rapids
All 34 of Vancouver's MLS matches will be broadcast on the TSN network and the TSN GO app, including two matches on CTV.
… View the full schedule here »
Follow Vancouver Whitecaps FC on Twitter and Facebook for more information about the schedule and single game ticket purchases which will be available in the new year.