On February 12, 2020 join dignitaries and athletes at the lighting of the Vancouver Olympic cauldron for the 10th anniversary of the 2010 Olympic and Paralympic Winter Games.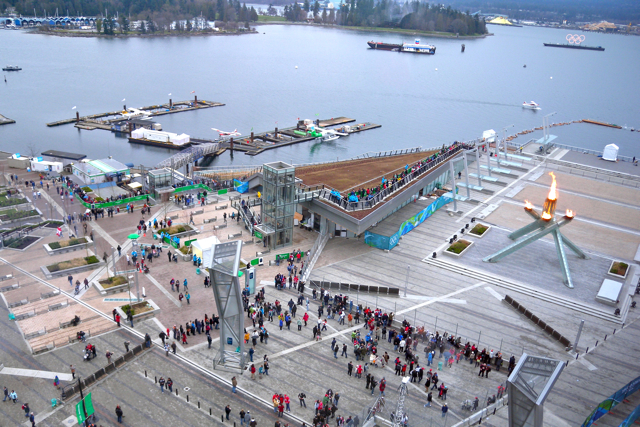 Lighting of the Vancouver Olympic Cauldron
Sing the national anthem and wear red and white to honour the athletes, staff and volunteers who represented Canada in 2010 as well as those who continue to represent our country on the world's biggest sports stage. Special guests include Mercedes Nicoll (4x Olympian, Snowboard) and Jennifer Heil (3x Olympian, Freestyle Skiing).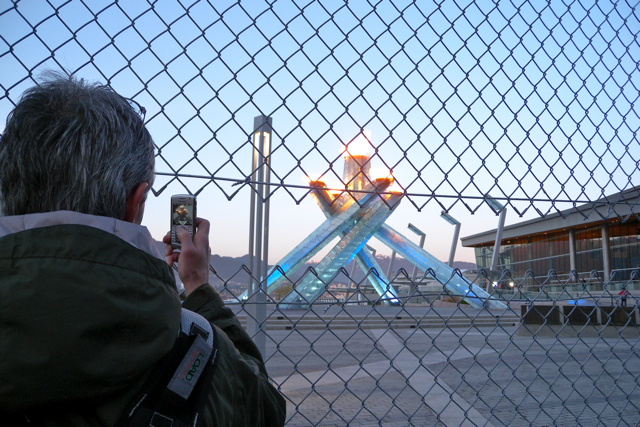 The event will begin at 8:45am and the cauldron will be lit from 9:00am to 11:00am (sponsored by FortisBC). CBC Vancouver will be live on site.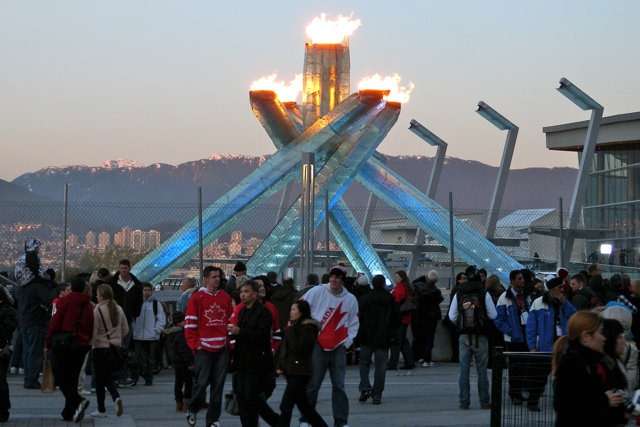 Elsewhere around town, you can join in #2010memories celebrations at the BC Sports Hall of Fame on Family Day (Monday, February 17, 2020 from 11:00am to 3:00pm) when admission will be FREE.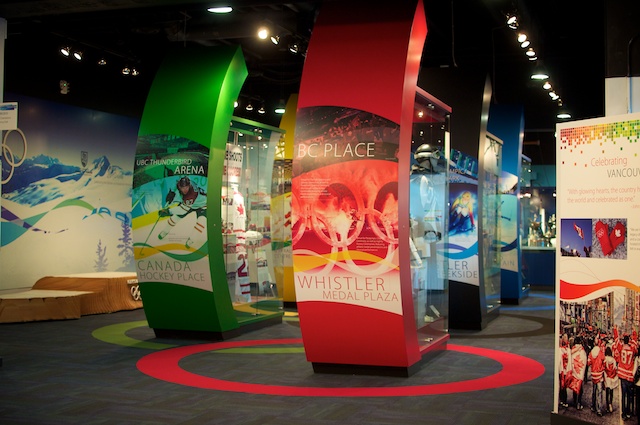 #2010Memories at the BC Sports Hall of Fame
Visitors will have the opportunity to see and interact with the newly refreshed Vancouver 2010 Gallery featuring the largest collection of 2010 Olympic artifacts in Vancouver. Attendees will also be able stand on an official podium from the games, specifically the one that supported Canadian speed skaters Denny Morrison, Mathieu Giroux, and Lucas Makowsky as they received their Team Pursuit gold medals at BC place.
Special athletic equipment will also be showcased. Canadian skeleton athlete Amy Gough's pair of skeleton/luge/bobsleigh race spikes will be present, giving visitors an up-close view of their unique design that features over 400 needle spikes.
Children will be able to make their very own medal and torch in the arts and crafts corner and can even hold a real Olympic worn medal from the 2010 games. It's going to be a highly energetic and interactive program that will inspire kids of all ages to explore and learn about the legacy of the Vancouver 2010 Winter Olympics.
More Anniversary Events
Browse over 100 Vancouver 2010 posts from Miss604