The best part of the Vancouver 2010 Olympics (aside from the incredible athletic feats during the competitions) was all of the fun, FREE attractions and activities that were happening all over town. That's why the Yaletown BIA is bringing back Illuminate Yaletown this year, with a Van2010 tribute!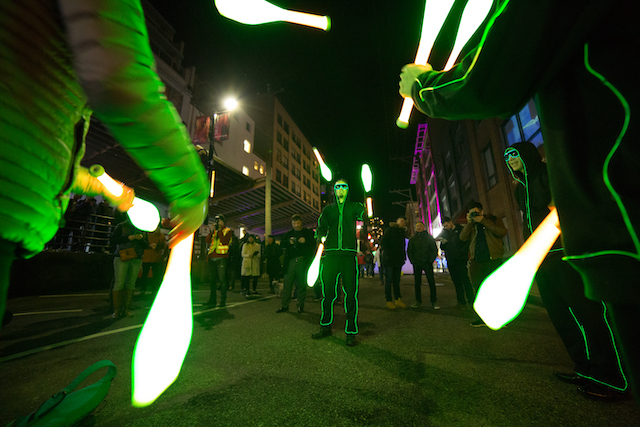 Illuminate Yaletown Van2010 Tribute
When: February 14-15, 2020 from 5:30pm to 9:00pm
Where: 1200 Block of Hamilton Street & Bill Curtis Square  
Synonymous with incredible light art installations and virtual-reality experiences, Illuminate Yaletown will take place for the first time ever for two-nights, with new activations and illuminations from Vancouver-based tech giants Go2 Productions and Tangible Interaction, set to unveil installations to pay tribute to the 2010 Winter Olympics. 
Olympic rings will be available for guests to sit in and take photographs, and special Olympic themed cocktails mixed by participating restaurants available for the two-night celebration only.
Visitors looking to turn the two-night celebration into a stay-cation are encouraged to book in early at Yaletown hotels the Opus Hotel or Rosedale on Robson.
Notable and new installations this year include giant inflatable game pieces from ​Tangible Interaction​, a virtual game room by ​Go2 Productions​, and a neon jungle perfect for selfies presented by ​Hfour Productions. ​For the adults that are young at heart, an outdoor LED playground will transform Yaletown into a schoolyard, complete with swings and teeter-totters. Lastly, visitors can relive the 80's in an arcade sponsored by ​Soho Bar and Billards featuring all the classics like Frogger and PacMan.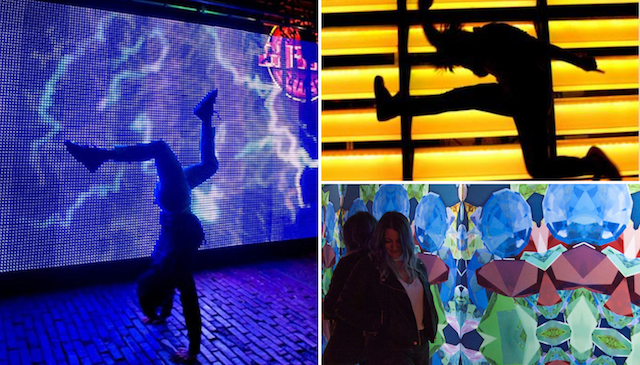 For those wanting a beverage after touring the attractions, ​West Oak​, ​Banter Room​, ​Sciué Italian Bakery Caffé, House Special,​ ​Robba da Matti​,​ Yaletown Brewing Co.​ and​ The Distillery Bar + Kitchen​ will be mixing up Olympic themed cocktails to pay tribute to the 2010 Winter Olympics 10th anniversary.
For more info, follow the Yaletown BIA on Twitter.