CityFood Events presents the 10th annual Vancouver Hot Chocolate Festival, partnering with some of the city's best chocolatiers, pastry shops, bakeries, cafes, gelato and ice cream makers to offer up delicious drinks and snacks that will warm you up this season.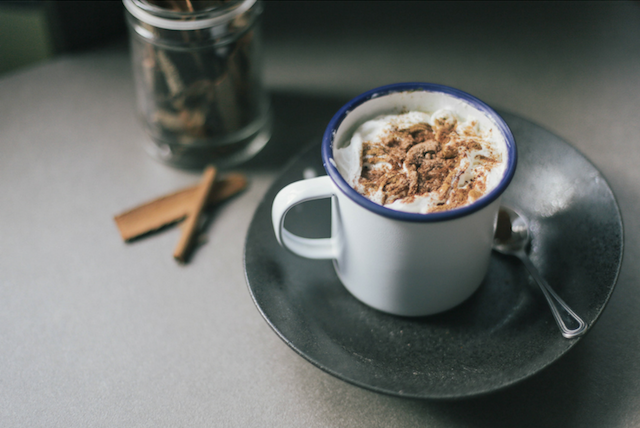 Vancover Hot Chocolate Festival
When: January 18 to February 14, 2020
Where: Various locations throughout the city
When it launched in 2011, the Vancouver Hot Chocolate Festival was the first city-wide festival of its kind in the world. Last year, participating eateries, cafes, and bakeries served up over 70 flavours with proceeds from sales supporting local causes.
In 2019 we had flavours like Great Balls of Fire from Glenburn Soda with spicy cinnamon Callebaut milk chocolate infused with Fireball liqueur served with "fried" ice cream, and the Almond Joy from Baggio Gelateria & Pizzeria with dark chocolate with Baileys Liqueur, vanilla-infused cream and shaved almonds.
For 2020, the participants and flavours have yet to be announced so stay tuned to the newly re-launched website for details on January 9th. On Instagram the festival has confirmed 114 flavours at over 50 locations about the city. Details of a contest will also be released on the website and Instagram #VHCFphotocontest.
UPDATE The flavours are here! There's Scent of Spring from Koko Monk (vegan wild sage dark chocolate with mint and orange), Split Personality from Glenburn Soda (banana-infused Callebaut milk hot chocolate, strawberry whipped cream), Diwali's Dream from Caffe Cittadella (India-inspired hot chocolate made from a home made mix of spices blended with almond milk and dark chocolate) and over 100 more »