I've had this image of Coal Harbour saved in my browser for a few years now as it shows so many interesting elements of Vancouver, 80+ years ago. The archives notes its creation date as 1940 however you can see the Denman Arena on the right, and it burnt down in 1936 so it must have been taken before then.
Archive Photo of the Day: Coal Harbour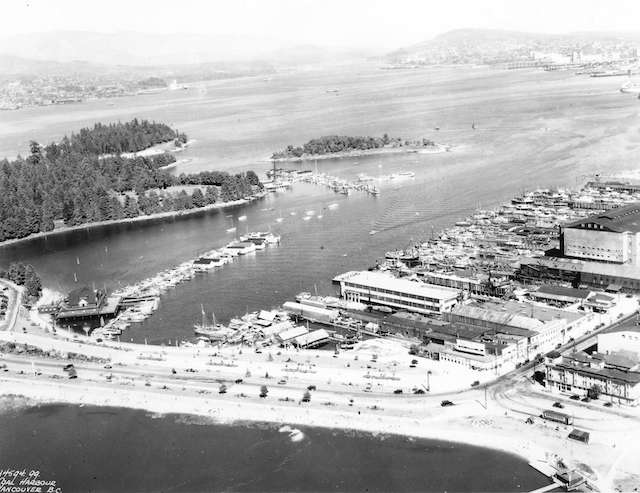 Other sights you'll spot, the Vancouver Rowing Club, Lost Lagoon Nature House, Deadman's Island (where a naval station would be built in 1944) and a street car on Chilco near the Stuart Building (bottom right). In the 1960s the 1900 block of Georgia (at Gilford) would be home to a Taxaco, car service shops and a coffee shop sporting a Star Weekly sign out front.
The biggest change between then and now is Devonian Harbour Park, which you can see from the photo is home to marinas and port buildings back then. Thanks to a donation in 1984 from the Devonian Foundation in Alberta, today it's a 4.42 hectare green space with rolling lawns, sculptures and pond.
Browse more Archive Photo series posts here »