by

Disclosure: Sponsored Post

— Sponsored by Tourism Vancouver Please review the Policy & Disclosure section for further information.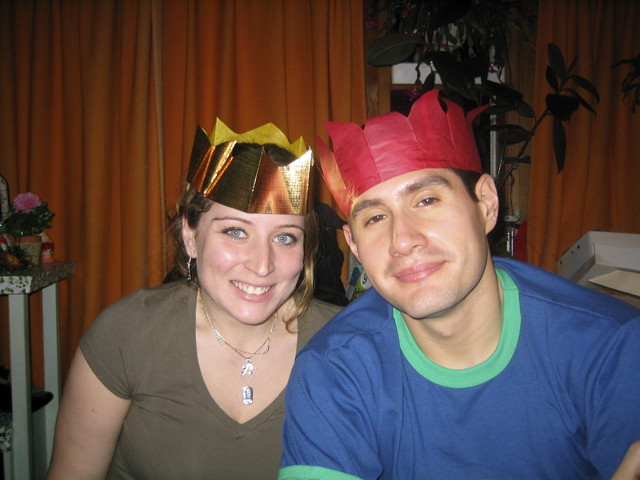 For our first Christmas together, we went to the dollar store on Denman Street and bought a 2ft Christmas tree for our one collective ornament. My mom gave us two bells tied with ribbon for the tree that you could hide a little scroll inside and write what we gifted to each other that year.
Here's how we have gone about making memories in Vancouver at Christmas over the years:
Bright Nights and Making Memories in Vancouver at Christmas
John's first Christmas in Vancouver was technically mine too, I had just moved Downtown and didn't really know what there was to do during the holidays. We were on a very tight budget since he had recently immigrated and was unable to work, so we did what made us happy each weekend: We took a walk in Stanley Park. Bright Nights Christmas Train was running and so we entered the sparkling forest wonderland with a donation and it became our first Vancouver holiday tradition together.
The next year, my sister brought her kids by around Christmas and we took them to Bright Nights. We spent the evening meeting Santa, sipping hot chocolate, and making ooohs! and ahhhs! at the dazzling light displays.
At the end of the night we walked back to our place along Lost Lagoon. My 4 year old nephew sat on John's shoulders, clasping his uncle's toque with his mittens. He leaned in and his cold little nose touched John's ear and he softly whispered: "The tree is in the water."
He was right, there was a tree in the water at Lost Lagoon, all lit up for the season. John got such a kick out of the gentle exclamation that to this day when the holidays roll around and we see the Lagoon all lit up John will whisper, "the tree is in the water."
It's been 14 years since our first Christmas together in Vancouver, and the bell ornament my mother gave us is now one of many memorable decorations we have accumulated. I open up the little compartment every year, tucked in one of the bells, and I unroll the piece of paper on which we were supposed to write down our first gifts to each other. Every year I look at a blank list. We didn't exchange any gifts that first Christmas except time together enjoying our city. So, while the ornament may seem blank, it's actually filled to the brim with priceless memories — and we'll be at Bright Nights this Friday to make even more.
Family Favourites
We still take the kids to Bright Nights but there have been so many great additions to the holiday attractions lineup in Vancouver over the years! Some family favourites include Aurora Festival Vancouver, the Peak of Christmas on Grouse Mountain, VanDusen Festival of Lights (check out the Make-A-Wish® BC and Yukon candle grotto) and of course visiting the world's largest living Christmas trees at Capilano Suspension Bridge Park's Canyon Lights.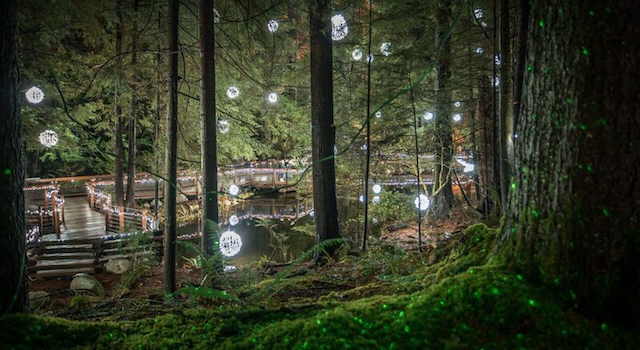 There's also Heritage Christmas at Burnaby Village Museum, with free admission, and Glow Gardens, where I'll be on Sunday as our friend really wants a visit (warm, indoor) light experience with her toddler. The Lights of Hope at St. Paul's are an excellent spectacle to behold when you're Downtown, as is Christmas at Canada Place – a festive seaside stroll and a chance to see the legendary Woodward's windows.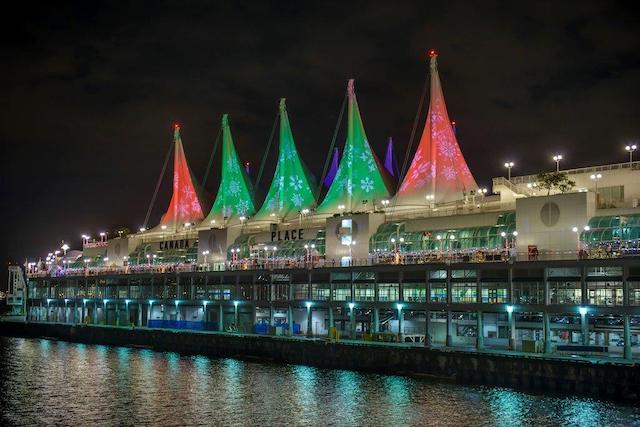 Stay a While
Stay Vancouver Hotels is running a #VeryMerryVancouver promotion right now. Check in to one of 38 participating downtown Vancouver hotels (ranging from budget to luxury) and get a Visa Prepaid Card valued between $50-$125 for your first night's stay. Plus, each additional night comes with another $50 Visa Prepaid Card, no matter how long you stay. You can also enter to win prizes from some of the beautiful attractions mentioned in this guide!
More Holiday Fun in Vancouver
For more information, things to do, and inspiration, visit Tourism Vancouver's online holiday guide here and follow along on Instagram, Facebook and Twitter #VeryVancouver.