TELUS presents the Vancouver Santa Claus Parade, the largest Christmas parade celebrated in Western Canada, on the first Sunday in December. Join in the free, family-friendly fun with live entertainment and activities, along with supporting the Greater Vancouver Food Bank and the CKNW Orphans' Fund.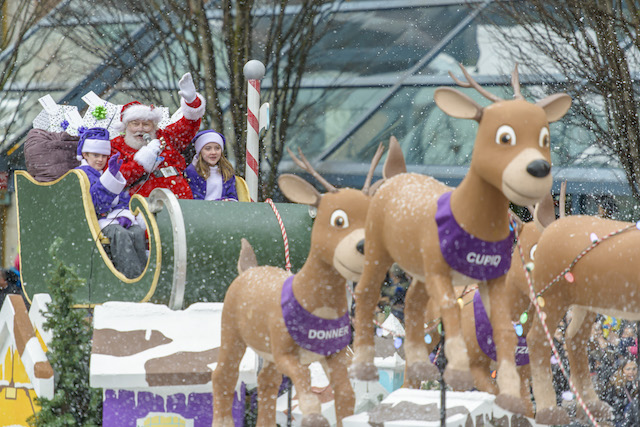 Vancouver Santa Claus Parade
When: Sunday, December 1, 2019 12:00pm
Free! Watch from your favourite corner in Downtown Vancouver
Parade Route: The parade will start at West Georgia and Broughton (at 12:00 pm), travel east along West Georgia, turn south on Howe and finish at Howe and Davie.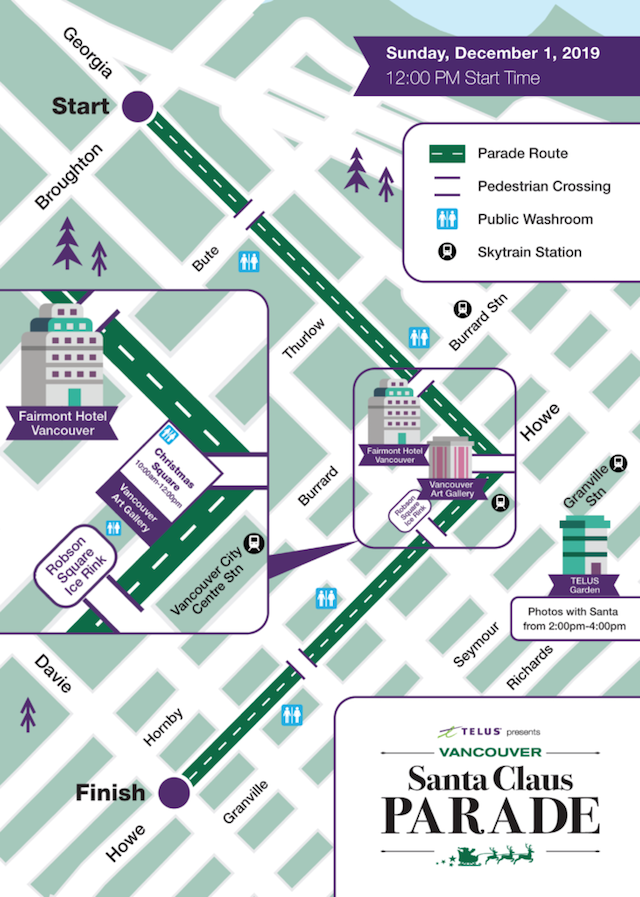 This year's Vancouver Santa Claus Parade will once again feature marching bands, dance troupes, festive floats and community groups, which entertain over 300,000 spectators.
Breakfast with Santa at the Fairmont Hotel Vancouver
Where: Pacific Ballroom, Fairmont Hotel Vancouver (900 West Georgia St)
When: Sunday, December 1st, 2019 8:30am to 10:30am
Pacific Ballroom $59 per adult, $29.50 per child. Reserve online or by calling (604) 647-0517
Bring the family, continue the tradition, and celebrate Christmas at the castle! Join the Fairmont Hotel Vancouver for a delicious breakfast buffet and exclusive meet and greet with Santa before the parade. Children will have an opportunity to sit with Santa and confide their Christmas wish list, as well as receiving a keepsake photo of their visit, before jolly St. Nick presides over the festive parade at noon. The buffet will include a chef-attended pancake and waffle station, a hot chocolate station, and a decorate-your-own gingerbread cookie station.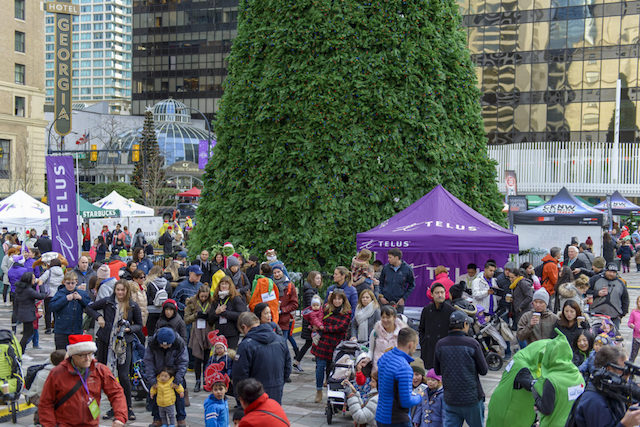 Christmas Square
Join in on the family fun pre-parade festivities at the Vancouver Art Gallery North Plaza from 10:00am to 12:00pm. The Christmas Square includes a Food Bank drop off, face painting, Letters to Santa station, food trucks and more.
TELUS Photos with Santa
Free photos with Santa after the parade at TELUS Garden (510 W Georgia St, Vancouver) from 2:00pm to 4:00pm.
Vancouver Santa Claus Parade presented by TELUS on Facebook, Twitter, and Instagram along with the tag #TELUSSantaClausParade.
Want to see more of Santa? Later that day he'll fly over to Surrey for Big Rigs for Kids and the Surrey Santa Parade supporting the Surrey Food Bank and the Surrey Christmas Bureau.