What do you get when you combine trucks, Christmas lights and festive activities on a Sunday night whilst giving back to the community? It's Big Rigs for Kids and the Surrey Santa Parade! On Sunday, December 1st, get ready to celebrate the holiday season with family and friends by watching a parade of lighted trucks roll through Downtown Surrey.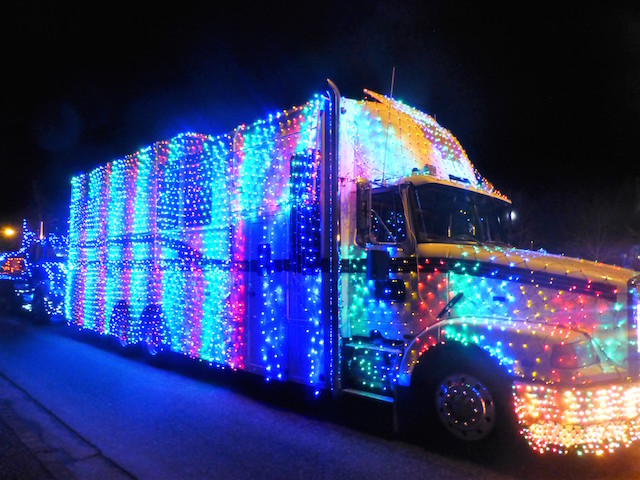 Big Rigs for Kids and the Surrey Santa Parade
When: Sunday, December 1, 2019 from 3:30pm to 8:00pm
Where: Starting in Cloverdale and riding to Civic Plaza (13450 104 Ave, Surrey)
Admission: Free!
The trucks start in Cloverdale as part of the Surrey Santa Parade at 5:00pm and will arrive in Downtown Surrey at around 6:30pm.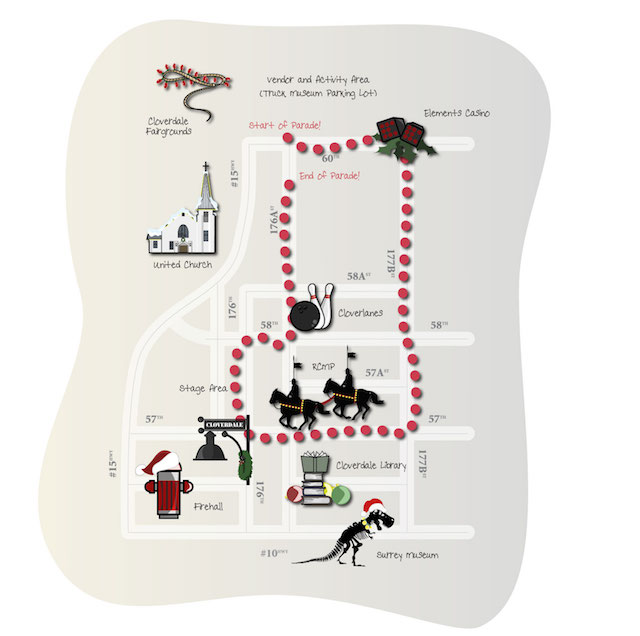 The trucks will then be parked on University Drive in front of the City Centre Library till 8:00pm. At Civic Plaza, the fun begins long before that (at 3:30pm), and guests are encouraged to come early for fun activities and live entertainment.
This event is held in support of the Surrey Food Bank and the Surrey Christmas Bureau, both of which will be present on site to collect food, toys, and monetary donations from all the generous people in the Downtown Surrey community.
The Surrey Food Bank helps feed more than 14,000 people per month, but they cannot do it without the community's support. If you are not sure what to bring to support The Surrey Food Bank, please check their online list for highly needed items.
The Surrey Christmas Bureau is a charitable non-profit that operates solely with the mission to provide low income families with toys, stocking stuffers, and more to create a memorable holiday. All proceeds from Big Rigs for Kids are split between the two charities, so please come out and donate on December 1.
Follow the Downtown Surrey BIA on Facebook and Twitter for more information about this event.